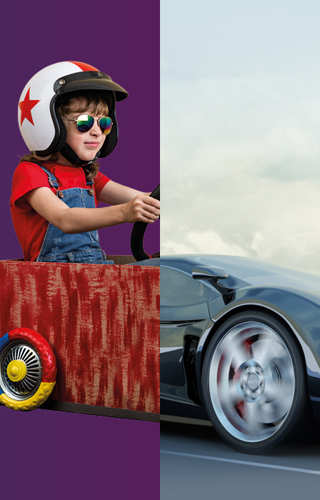 Have an inspiring story to tell?
#IETLookAtMeNow celebrates stories of generational influence and dreams – whether it be a toy you played with or a dream you had of a future career.
We're calling for STEM professionals to come forward and tell your story because we'd love to hear it.
We've put together a list of questions you might want to consider answering as part of your story which you can download below. We're also asking you to submit two photographs - one of you as a child and one of you now to use with your profile.
 Alternatively, you can fill out our online questionnaire to submit your story.
If you'd like to get involved or want to find out more, contact us at ieteducation@theiet.org.
Make sure you come back to 'Our stories' because we'll be adding further STEM profiles (written and video content) over the coming months to showcase the impact of toys and dreams.
To find out more, why not visit @IETeducation on Twitter, Facebook and Instagram or search for #IETLookAtMeNow.