How to get started
There are a whole range of different challenges you can choose from including:
...or you may wish to run the same challenge as the UK in an academic year to make it into an inter-country competition for a further challenge.
Contact us
If you're running a Faraday Challenge Day in your own country, or you have any questions, get in touch and let us know.
Australia
Australia is running a series of Faraday Challenge Days. Their first event took place at Tempe High School in Sydney in October 2014 and further events are now being scheduled to involve more young people. Watch this space for more details!
Brunei
2015-16 season
Our Brunei network organised a pilot event using the Mission to Mars challenge on the 21 August 2015. This event was held in St Andrew's School in Brunei and gave the 36 students the chance to experience what it would be like to work as part of an actual engineering team. In addition to creating their own prototype rocket and transporter vehicles, teams had to justify their ideas, cost and implementation plans to judges.
The Brunei Young Professional Section then ran a further six events during the 2015-16 season and held a national final for each of the winning teams. The official video for the IET DIY Faraday Mission to Mars 2.0 Challenge National Finals 2016 - Brunei Darussalam is on Facebook.
2017-18 season
Our Brunei network organised a series of events based on the Flood defence challenge. These events gave students the opportunity to increase their knowledge and creativity to solve problems based on real-life engineering work. The challenge tasked participants to build a functioning prototype, which was demonstrated at the end of the event.
The National Final Challenge took place on the 2 September 2018 at Aman Hills Shopping Centre.
Open Facebook page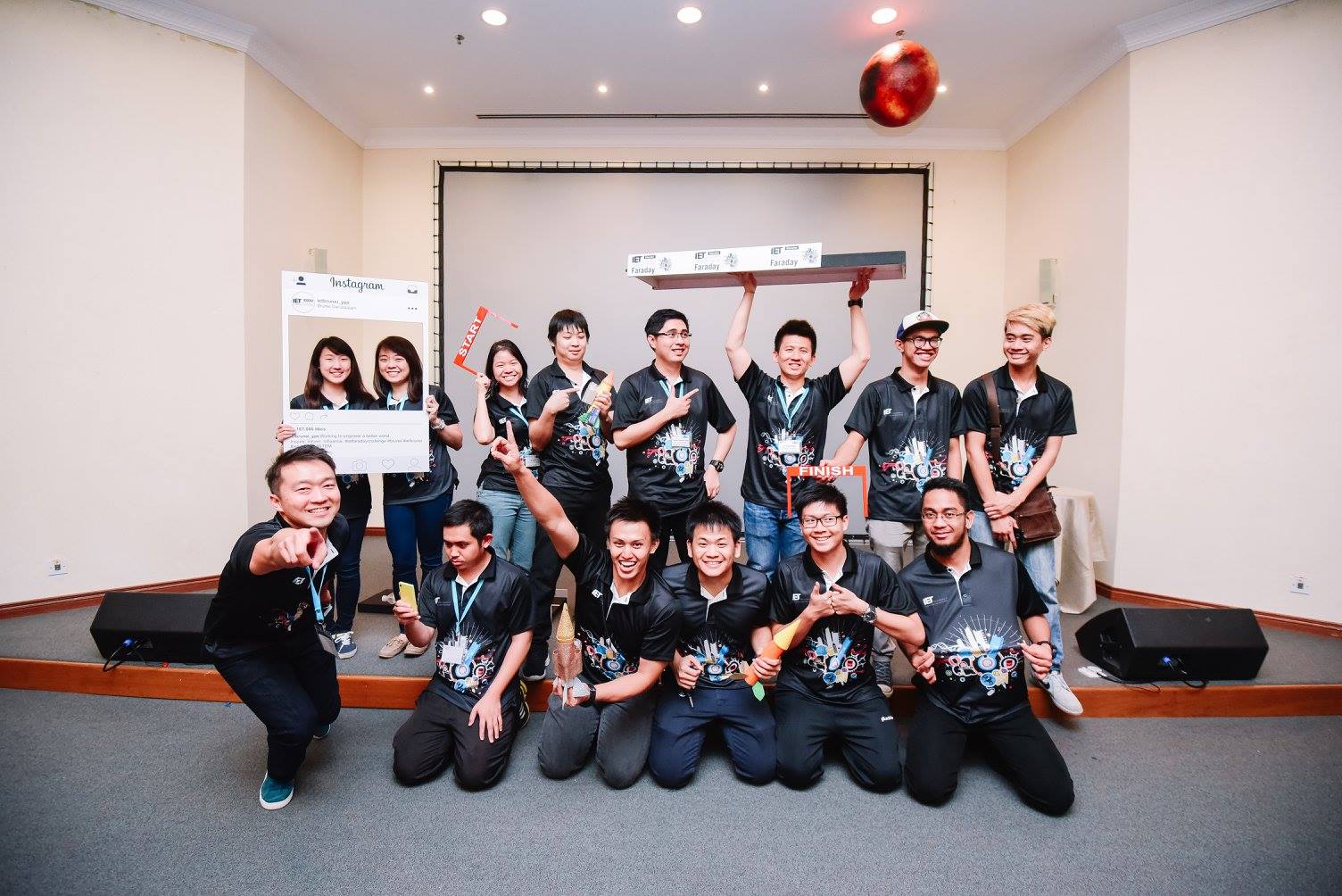 Hong Kong
2014-15 season
Hong Kong was the first country outside of the UK to start running a Faraday Challenge Day season, originally set up by Dr Robin Bradbeer and Dodi Mak from the IET's Hong Kong office.
After a day of mentor training for the volunteers running the events, Hong Kong held their first Faraday Challenge Day on 31 May 2014. Student teams came from Hong Kong and Macau to take on our Mission to Mars challenge. There was positive feedback from students and teachers alike!
After a successful season, the Hong Kong team hosted their very first Final on 11 July 2015, with four out of the six heat winners taking part. There were only four marks separating the teams at the end of the day, but victory went to the Queen Elizabeth School.
The team said: "We passed all the challenges, our rocket launched smoothly and we finally won the grand prize. If there are any competitions about design and technology in the future, all of us would like to join in again."
2015-16 season
The Hong Kong team began their 2015-16 season at the Hong Kong and Kowloon Chiu Chow Public Association Secondary School (CCPASS) on 12 December 2015. There were around 11 members and 55 non-members participating in the event on the Remote operations challenge. Further events took place in March and May in Hong Kong and Macau.
Perhaps our aspiration for a global Faraday Final is closer than we think!
Open Facebook page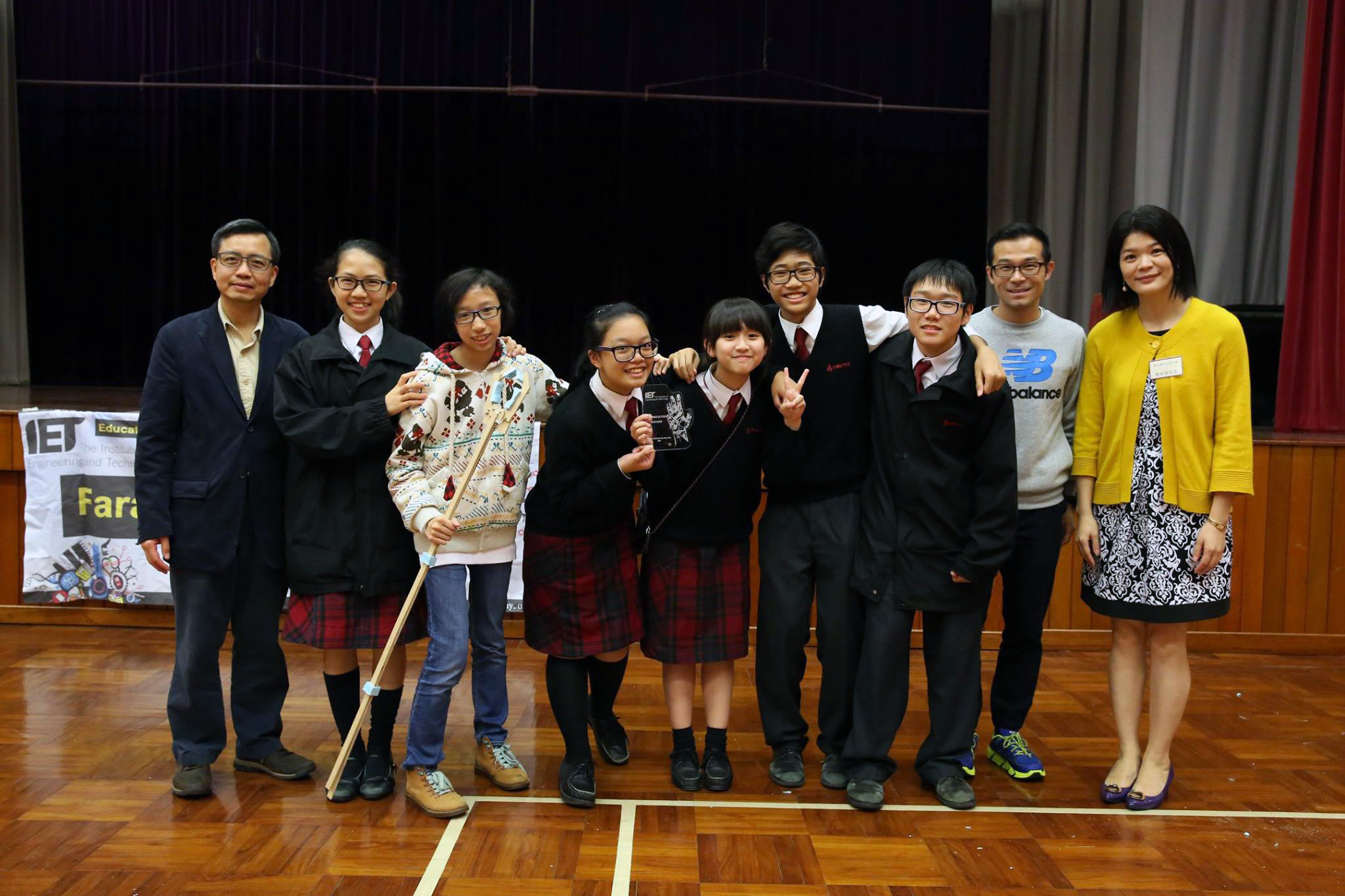 India
India are hoping to join us in delivering Faraday Challenge Days in the near future. Watch this space for more details!
Malaysia
2018-19 season
Malaysia organized the Faraday Challenge at a national level for the first time in 2019. A series of challenges based on "Coding for the Future" were held in 6 different states between June and August 2019 while the National Final was held on the 17 August 2019 in Kuala Lumpur. The program – which aimed to promote interests in STEM-related activities among secondary students – successfully attracted a total of over 600 student participants from more than 100 schools across Malaysia. When asked, most of the students indicated that they were interested in returning for the challenge the following year. The winning entry at the National Finals 2019 was a mobile and web-based flood detection system by the team from SMK Batu Lintang, Kuching, Sarawak.
IET Faraday Challenge Malaysia 2019 was a collaborative effort between IET Malaysia and the IET On Campus teams, in partnership with the Ministry of Education Malaysia. The series of events were made possible with the generous support of Honeywell, the main sponsor, as well as other corporate and venue sponsors, namely Cytron Technologies, Velesto Energy, Swinburne University, Universiti Sains Malaysia (USM), Universiti Teknologi MARA (UiTM), Heriot Watt University Malaysia and University of Southampton Malaysia. Other partner organizations include the Pusat STEM Negara, MDeC, British High Commission, Institution of Engineers Malaysia (IEM), IEEE, PETROSAINS, MINDS and the secretariat, Science Bridge Academy.
For further updates and to view photos and videos from the challenge please view the IET Malaysia Network's Facebook page.
Open Facebook page

Mexico
The first ever Faraday Challenge Day in Mexico was held on 25th May 2019 and directly involved 28 young people and their families!

The event was part of the 'Kids Entrepreneur's Fair' a major event organised by the Instituto Mexiquense del Emprendedor.
For this first event, the Remote operations challenge was used - inspired by DaVinci's robot. The day was run for 28 students aged 10-15 years old who were all enthusiastic and had a passion for robotics.
The volunteer instructors loved the Faraday Challenge Day ethos and were happy to contribute to STEM education as they felt inspired by the students taking part.
Mexico are hoping to run another Faraday Challenge day in the near future - this time for up to 50 students! 
Great work Mexico!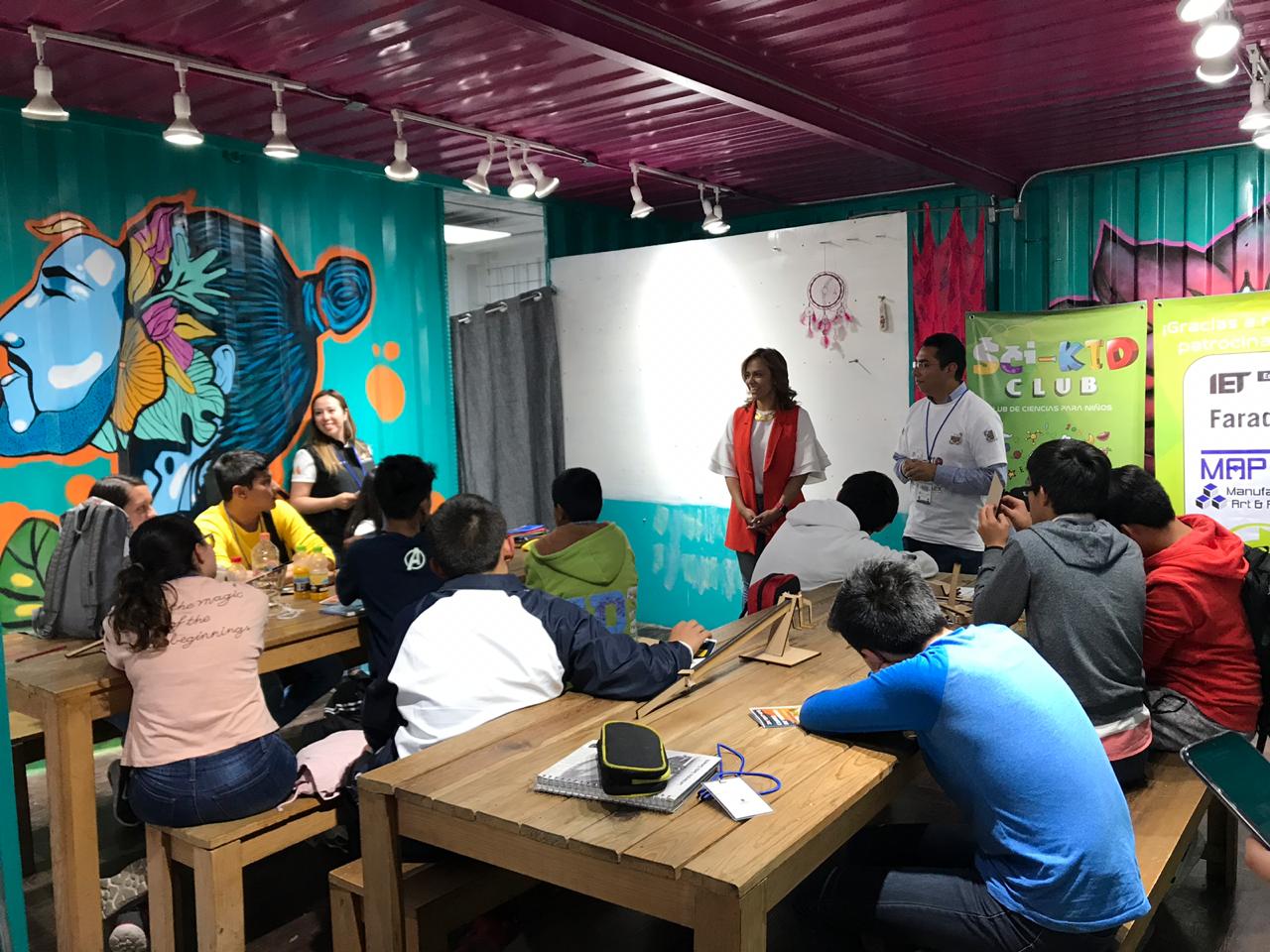 Singapore
The inaugural launch of the Singapore Faraday Challenge Day took place between the 12 and 15 December 2015 and was a resounding success. The challenge was Mission to Mars.
Singapore did it a little differently by targeting Singapore self-help organisations and the general public to increase awareness of the programmes and to let more people benefit from the challenge.
The challenge started with an ice-breaking bingo session led by volunteer Huang Lingxi.
The event was made as close to a real life engineering experience as possible. Project teams were formed randomly and most of the members did not know each other. Despite this, they worked together to  complete their mission of transporting and launching a rocket.
Feedback from parents was very positive, all wanting to join the mailing list for details of any future youth initiatives.
The overwhelming success of the event was in part due to the volunteers who worked relentlessly on the project over several months.
Keep up to date and see the full range of photos in the IET Singapore Network's Facebook Album.
Open Facebook page