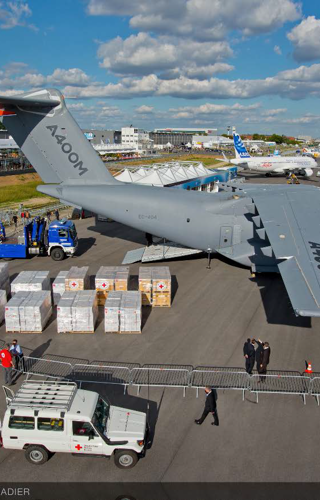 Virtual Faraday Challenge
The winners
Well done to all those who submitted entries for the Virtual Faraday Challenge 2019-20 season. 
Prizes were awarded to:
Evacia - Stevenage
Circuitry - St Albans
BJ - Croydon
JC - Peterborough
IV - Felsted
FF Anglo - Brentwood
Red Cobras - Sheffield
Cashmere Vanilla - Rainham
COS - New Cumnock
Grid Package - Brentwood
GG - Rainham
BS - Gillingham
CHP designs - Leigh-on-Sea
PB - Gillingham
Flood Float - Amersham
Mental Mechanics - Holywell
MC - Adforton
42 Dolphins - Gillingham
DJM - Derby
SS - Edinburgh
Team Mega-Copter - Milton Keynes
Rodger That - Chesham
DeViridi - London
Team Cauchy - Cambridge
Entrants have been notified and prizes sent.
Please do have a look at our teaching resources for more activity ideas and check back in the Autumn term for next season's Faraday Challenge options.
For more related resources on aerospace exploration, visit the Airbus Foundation - Discovery Space to see if your students could survive in Space!
Airbus Foundation - Discovery Space