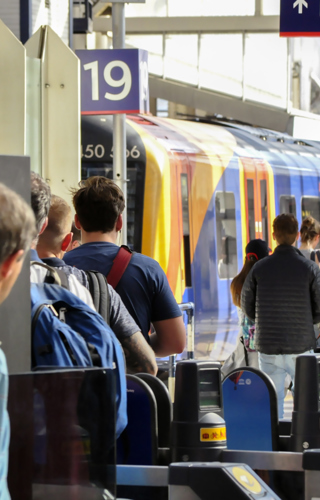 Virtual Faraday Challenge
This season we have extended the Faraday Challenge Day programme to include a Virtual Faraday Challenge to give you more ways to get involved in the programme.
Our Faraday Challenge Day theme partner this season is Network Rail.
The Virtual Faraday Challenge is open for anyone between 7-15, young people can do this at home, in school, individually or as a group or family.
Based on a real-world problem, the Virtual Faraday Challenge brings together STEM subjects (science, design and technology, engineering and maths) in an engaging way and encourages the development of young people's problem solving and communication skills.
This season's Virtual Faraday Challenge tasks young people to see if they can assist the work of Network Rail in helping them to sustainably manage the increasing numbers of passengers using their network and minimise their impact on the environment.
The brief for the challenge is given by video from our Faraday Challenge Day Challenge Leaders and young people have to demonstrate that they have the engineering skills required to think of a solution and produce a design of their idea. If they want to also build a model of their idea, we would love to see them!
Designed to inspire young people to get creative, there is no time limit, but we will only be able to judge their ideas on what they present to us. Entries need to be submitted as a PowerPoint presentation following the guidance in the brief. The best entries will receive a prize and may even feature on our website.
Do you know someone who is up for the challenge?
The challenge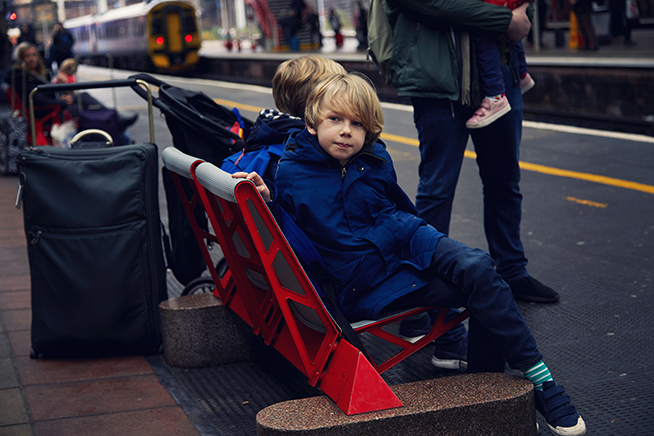 Over the past decade train travel has become ever more popular. Stations like London Waterloo and London Victoria now handle more passengers than the UK's busiest airports. This growth brings with it an increase in waste and Network Rail are committed to working sustainably and minimising their impact on the environment.
Your challenge is to design one product which will help them to do this.
The brief is very broad. Your design could be something to help manage, re-use or recycle waste from stations or something to help reduce carbon emissions. It could be something which ensures clean air for passengers and local communities or something which helps encourage and protect wildlife alongside train tracks. You will need to do some research around the challenges Network Rail faces in waste management to help you choose the area you will focus on.
We don't want you to design a whole station or train route; we just want you to design a single product which might only be a tiny part of our stations or a small part of train track. The more innovative, the better.
Could you help support the work of Network Rail and engineer a solution to our Virtual Faraday Challenge?
Who can enter
The following categories are available to enter:
Primary individual entry (aged 7 to 11)
Primary group entry (aged 7 to 11)
Secondary individual entry (aged 11 to 15)
Secondary group entry (aged 11 to 15)
Family entry (must be a maximum of 6 people and include no more than two adults and at least one person aged 7 to 15)
The brief
Our Faraday Challenge Day Challenge Leaders, Keira and Phil, will talk you through the brief for the challenge and what is required.
The submission
Download the submission guidance document to find the full brief and how to enter…and win!
Entries can either be emailed to faraday@theiet.org or sent via wetransfer.com. The competition will run until July 2021 and entries will be judged monthly.
We will only be able to judge your idea on what you present to us so you will need to think carefully about how you can communicate your ideas to us clearly and concisely.
For any queries, please contact faraday@theiet.org.
The winners
Well done to all who have submitted entries for the Virtual Faraday Challenge. Judging is taking place on a monthly basis and prizes being awarded accordingly.
Prizes have been awarded to:
Team ASA - London
LL - Cornwall
JP - London
Zero Carbon Train Travel - Ripon
Entrants have been notified and will receive prizes in due course. Please check back for updates.