About FIRST® LEGO® League Challenge
FIRST® LEGO® League Challenge in the UK and Ireland
At events, teams will be assessed on each of the four parts of FIRST® LEGO® League Challenge:
Robot Game
Teams build a robot using a LEGO® MINDSTORMS® or SPIKE™ Prime kit that they program to autonomously complete a series of missions on a specialised field to score as many points as possible.
Innovation Project
Teams must research the annual theme as detailed in the Challenge Document. After exploring different ideas, they will identify one problem related to the theme, design a solution to solve it, and develop a presentation to communicate that solution.
Core Values
Whilst competing, the teams need to demonstrate the FIRST® LEGO® League Core Values which include innovation, teamwork and inclusion. Being respectful and having a great time are central to what makes FIRST® LEGO® League so special.
Robot Design
Teams must explain the process of designing, building and programming their LEGO® robot they are using with the Robot Game.
Crest Award
The British Science Association runs the CREST Award scheme. It is a nationally recognised accreditation scheme for STEM project work with 40,000 young people in the UK gaining awards each year. Team members can complete Bronze CREST Award whilst competing in the FIRST® LEGO® League Challenge.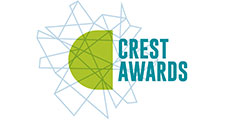 Industrial Cadets Accredited
The Engineering Development Trust (EDT) run the Industrial Cadets Awards. The Industrial Cadets experience includes a structured set of activities that develop employability skills in young people. All team members competing at a regional FIRST® LEGO® League Challenge tournament will automatically receive an EDT Industrial Cadets Silver Award and those teams that qualify for a National Final will receive the EDT Industrial Cadets Gold Award.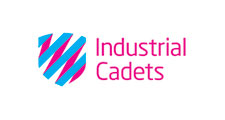 FIRST® Tech Challenge in the UK and Ireland
Take part in the next step after FIRST® LEGO® League Challenge with FIRST® Tech Challenge.