FIRST LEGO League Discover PLAYMAKERS Set
Welcome to PLAYMAKERSSM
Teams will learn about how people stay healthy through playful physical activity. They will explore some of the problems of designing an obstacle course for a local outdoor space that can be used by lots of different people.
In this program, children will think and behave like designers and engineers, developing their ability to observe, question, gather information, and ask more questions.
Explore
Welcome to PLAYMAKERSSM. Your town needs more spaces for people to climb, run, swing,roll, and jump.
Children will design and create a space for people to be physically active. Help them explore the fun ways to encourage people to play and be active.
How will children use hills, trees, walls, and ramps? Encourage them to design and build an obstacle course. Then, guide them to improve on their first ideas.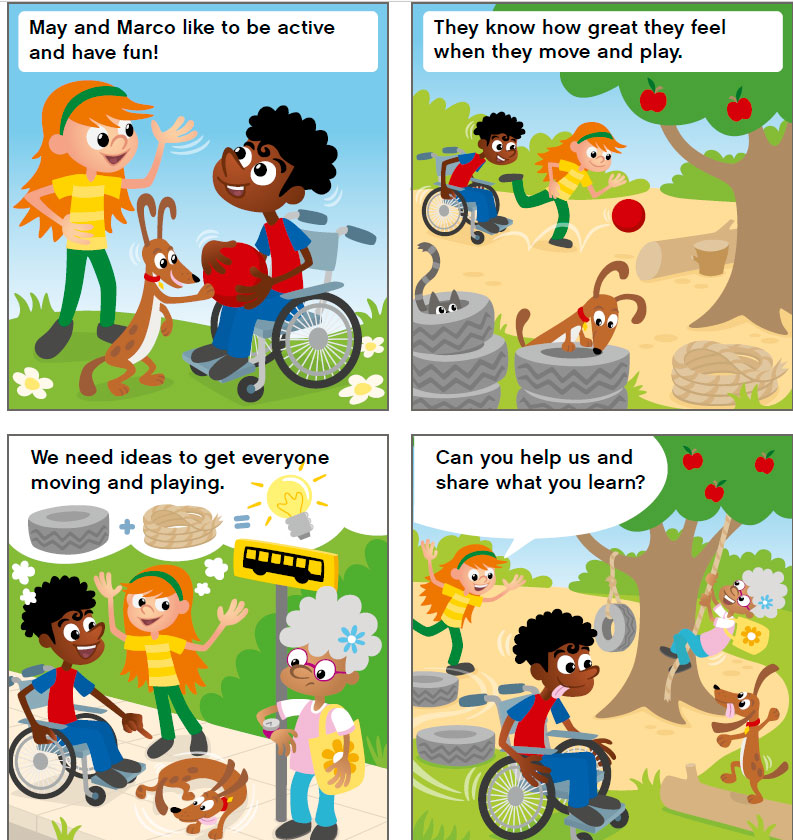 Create and test
Help children design and build a space for people to be active and healthy. They will use the included sets and components to build an obstacle course.
Show children examples of how to include different equipment. Model ways to test and improve on their ideas as they go.
Share
Help children record their ideas and designs in their Engineering Notebook. Guide them to share their obstacle course and what they have learned along the way with others.
Run the celebration event; invite the children's family and friends to this special team meeting.
But most of all... have fun!