Four fun and educational tech activities for families during lockdown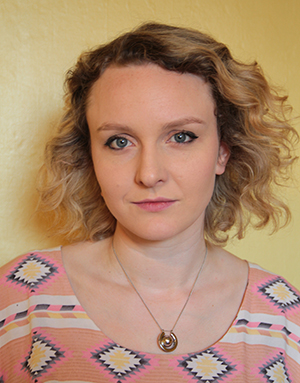 Catherine Allen, member of the IET Digital Panel, has four ideas for you that use the devices you already own to both entertain and educate.
From planets to Pisa, Brussels to bones – we're sure the brilliant minds of our next generation can be sparked with these accessible digital experiences.
Reach for the stars
Who needs a planetarium when all you need to do is step outdoors and look up? Stars, constellations and planet names – the Sky Guide app will fill you phone screen with amazing astronomy. Simply point it up to the sky at night and the app will tell you what you are seeing, using augmented reality. It is stargazing made simple.
You could even invite your children to pick their favourite planet or star so you can go off and learn more about the cool cosmos together.
Want to create a memorable night of stargazing? Check out the 2021 key astronomy events from Royal Museums Greenwich. Pair with hot chocolate and tea-light toasted marshmallows for the full-on cosy winter night experience!
Approximately ages 6+
Perform your own X-ray
Let them learn about the human body… on an actual human body, with an 'x-ray' t-shirt. The UK-based children's education company Curiscope have created an immersive and augmented reality t-shirt and app combo that brings science to life.
With the Reali-tee T-shirt (£26.99) and app, you can point your phone at the t-shirt and it becomes a fascinating 3D view into the human body. Kids can tap on different parts of the screen to peel back layers that allows them to explore the digestive, respiratory and skeletal systems – even in selfie mode! But that is not all, now through the app with AR you can track their heart beating and watch it on the screen, live. 
T-shirts are available for both children and adults, so it is the ultimate science lesson for kids… and you! 
Approximately ages 7+
Barefoot World Atlas
Spin, pinch and zoom in on animals, indigenous people, places, religions and other topics of interest around the world with Barefoot Books' World Atlas iPad app. Packed full of interesting facts, quizzes and illustrations, kids will be busy exploring while learning about the different cultures from all over the world. Plus, there are themed soundscapes that change to match the part of the world you are exploring.
Quite a few years ago, before making virtual reality, I worked on this app and met countless parents and kids who got a lot of enjoyment from the atlas and its expansion packs. I admit I am a little biased here, but I do recommend it.
Children will get to feel like real global explorers – just without the stamps in their passports.
Approximately 4+
A room with a view: eat around the world
Eat your lunch the beach in Hawaii, in New York's Times Square, or on top of a skyscraper in Rio De Janeiro. How?
Earthcam.com has hundreds of high-quality live webcams from iconic locations across the world. Together you can cook a country themed lunch, plug your laptop into the TV and immerse yourself in the live view from a far flung location. You could head to Mexico for tacos or fly to Budapest to eat Goulash.  As well as learning about these different locations, you could also talk to your kids about the concept of time zones.
You could also use Google Earth to then go on a post-lunch exploration, adding some further exploration into the geography lesson.
Top tip: the best quality camera feeds on Earth Cam are the ones featured on their home page, as well as the USA cams and South America.
Approximately ages 5+
Keep your children busy and engaged with more of our free learning resources and activities from 4-16 years old (Key Stage 1, KS2, KS3 and KS4).