Start of main content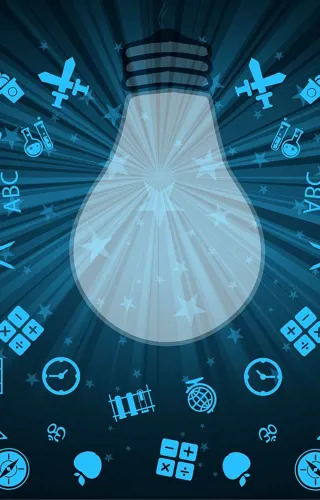 British Science Week resources for primary
Download all KS1 and KS2 science activities for free above. Please do share your highlights with us @IETeducation.
Please note, these resources and experiments have been specifically designed to be carried out with adult supervision or direction as appropriate, and it is recommended that the instructions are followed in a safe manner. All resources and experiments are carried out at your own risk.
What is British Science Week?
British Science Week is a ten-day celebration of science, technology, engineering and maths (STEM). You can take part at home or school, and there are some exciting opportunities to discover science. Don't forget to get involved in the British Science Association's poster competition.
When is British Science Week 2023?
British Science Week runs from Friday, 10 to Sunday, 19 March 2023.
Who runs British Science Week?
British Science Week is run by the British Science Association, who encourage all young people to take part.
British Science Week 2023 ideas and activities
We have some complementary science resources to support British Science Week. British Science Week ideas above are split by key stage one and key stage two.
These primary science teaching resources are free to download, and contain KS1 and KS2 science worksheets, along with curriculum-link tables to map out where content lies within the 4 devolved nations' curricula, and step-by-step guides on how to run the activities in class. They even contain some PowerPoint presentations for you to download, and adjust to suit your session.
British Science Week is an inspiring time to bring science to life, exploring key topics through this years' theme of 'growth'.
Science resources primary
Take your reception class through learning body parts as they make a 2D model, or use this resource in science for Year 1 as they recap and consolidate learning.
Plants KS1
With our primary activities, you can teach how to make a simple, recycled cardboard plant pot, germinating seeds in the pot to discover what a plant needs to grow.
KS2 science
Why not use our rubber band helicopter resource to teach about simple mechanisms and stored energy or try using balloons to amplify sound to introduce the concept of how sound travels.
British Science Association
The British Science Association creates packs to download for free each year. This year's theme is growth and you can view all of this years' content.