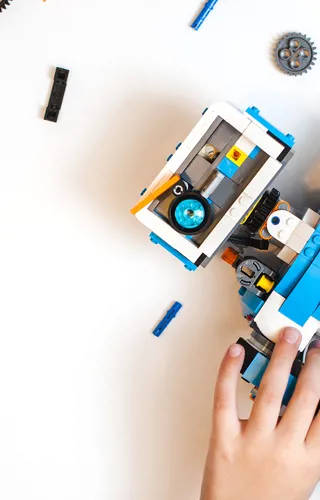 Engineer a better world
The variety of exciting, creative and stimulating careers in modern engineering is vast. And yet demand for engineers far exceeds supply – and only 6 percent of engineers in the UK today are women. That is why we have launched the Engineer a Better World campaign. We must get more young people – including girls – interested in becoming engineers and we need your help.
The 150 Show: The Digital Edition
Technology has a huge role to play in shaping our future. Watch from 1:09:58 to 1:16:40 to see Education Officer Mariya discussing her work with 'Flight Crowd' which supports the public and industry on the use of urban air mobility and the benefits it may bring.
How Fuel Cells Work
Learn how Hydrogen produces electricity from our IET Sussex Local Network Education Officers!
Meet a woman in STEM
Our partner STEMAZING showcases women working in a variety of STEM careers. Get inspired by our Education Ambassador Chantal, Senior Safety Engineering Consultant, discussing her path into her remarkable engineering career.
Behind the scenes - Afrovisibility 2021
Check out all the behind the scenes action and hear from the inspirational women who took part in the 'Afrovisibility in STEM Campaign' from Project Embrace, which included our Education Ambassador Chantal.
Smash Stereotypes to bits: Pillow fight
YWE 2013 winner - Abbie Huttie
Perseverance Mars Rover Landing - Inside story
Kidsplaining engineering: IET Award finalists face their toughest interview yet
6 year old interviews an aerodynamicist
7 year old interviews an aircraft engineer
7 year old interviews an engineer