Start of main content
Top STEM Books for Christmas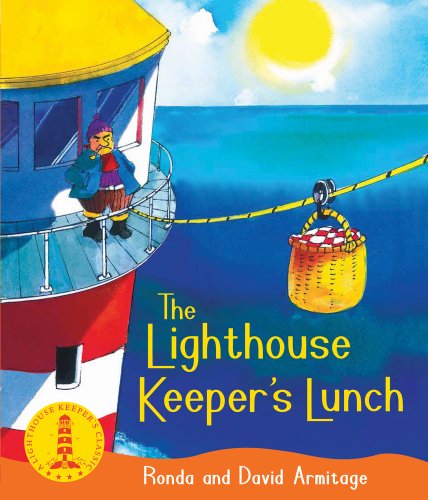 The lighthouse keeper's lunch
By Ronda and David Armitage
Suitable for children aged 3-6
This modern-day classic is perfect for little problem solvers! Mr Grinling is the lighthouse keeper. Every day his wife packs him his lunch to take to work. However, the greedy seagulls keep trying to steal his sandwiches. This is the story of all the different ways Mrs Grinling tries to prevent the cheeky birds from stealing the Lighthouse Keeper's lunch! 
With two happy characters and lots of interesting problem-solving, this is a lovely picture book to get your child thinking about how they would tackle the perennial problem of seagulls swiping your snacks on the beach.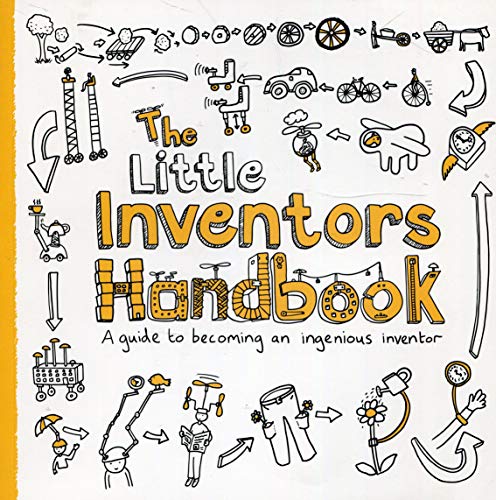 The little inventors handbook: a guide to becoming an ingenious inventor
By Dominic Wilcox and Katherine Mangardon
Suitable for children aged 5-12 
Encouraging little inventors to think about amazing, funny, and practical inventions, this book focuses on how we can make objects that already exist even better and encourages enquiring minds to think about how people use things.  
As well as learning about how things work and why things are created in a particular way, The Little Inventors Handbook talks children through the process of inventions and how inventors create their final product. Alongside this, there are also facts about the history of inventions, science, tech, art and design.  
The beauty of this book is that it encourages children to think without limits and to be as creative as possible.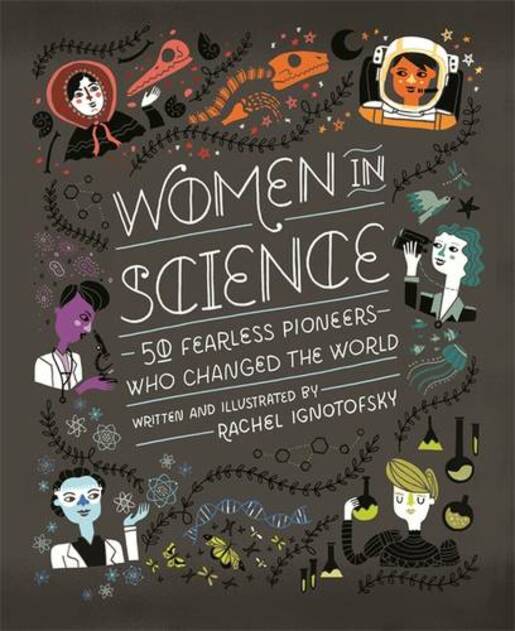 Women in science – 50 fearless pioneers who changed the world
by Rachel Ignotofsky
Suitable for children aged 9-11
So... you think the most famous scientists are all men? Well, think again! This brilliant book tells you all about the amazing female scientists who changed our world forever. It not only features well known scientists such as Marie Curie (of radiotherapy and X-ray fame) but it also tells you all about lesser-known female scientists such as Katherine Johnson who worked on the Apollo 11 mission.  
If you like science and history and enjoy finding out about incredible people who changed the world, then this is the perfect book for you.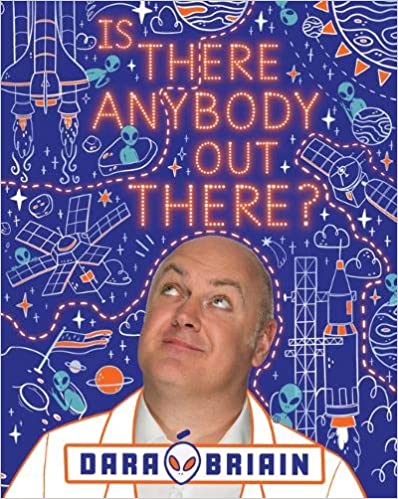 Is there anybody out there?
By Dara O'Briain
Suitable for children aged 9-13 
Best known as a comedian and panel show host, Dara O'Briain is also an expert on all things space related.  
This fantastic book is perfect for those children with enquiring minds, wondering whether there really is life on other planets, and if so, what would this life look like? This book is a fun mix of both fact and fiction, lots of information about space, along with a story running alongside the scientific facts.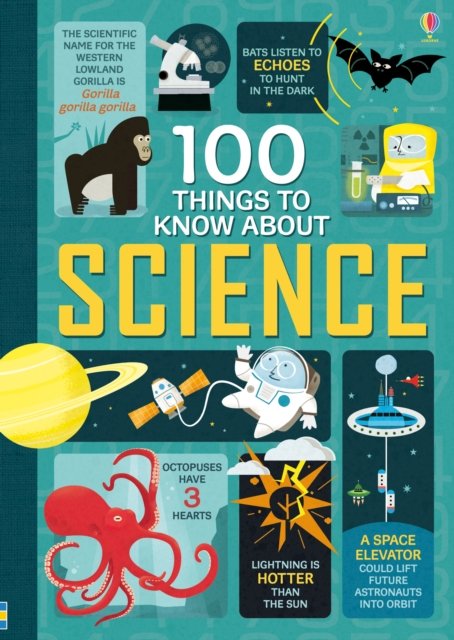 100 things to know about science
Suitable for children aged 9-12 
If your child's favourite subject isn't already science, after reading this book it will be! The beauty of 100 Things to Know About Science, is that it shows how science is present in all aspects of our lives.
If your child loves nature and wildlife, there is something here for them.  If they are fascinated by space and want to understand the concept of a black hole…yep… they'll find the facts in here… and if they have a love of travel and geography, they can learn about the Earth's magnetic poles and the influence they have on our planet. There is certainly something for everyone in this fascinating book.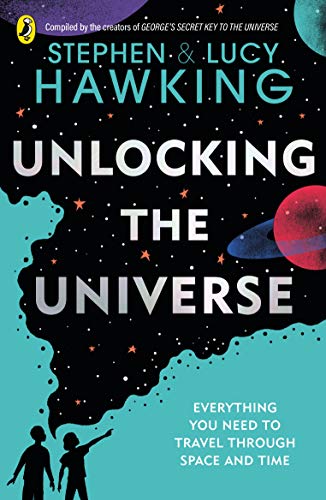 Unlocking the universe
by Stephen and Lucy Hawking
Suitable for children aged 9-14 
This book is a wonderful scientific gaze at our world. It's written in essay form, so is for the older reader, aged 9 or over, or for a child who is curious about the world around them and enjoys having books read to them.
This book covers a wide range of scientific topics, such as 'how did the universe begin?' to a look inside the life-saving power of a vaccine.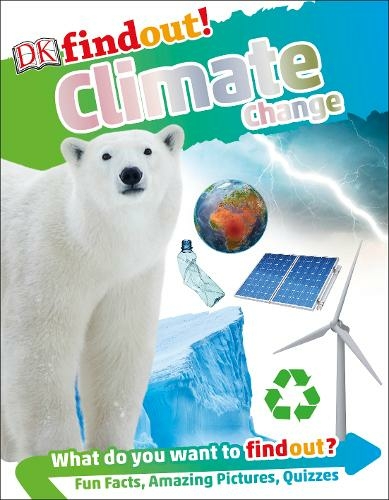 DKfindout! Climate change
By DK
Suitable for children aged 7-9
Most days now we hear about the impact of climate change on our planet and how it is affecting people and animals around the world. This book tells of all the interesting science behind climate change, how humans have contributed to it and the effects and impact this has had, from farming to the melting of the polar ice caps.  
It covers many key topics and looks back to the industrial revolution, the advent of air travel, right up to the creation of Extinction Rebellion and the school children marches organised by Greta Thunberg.  
With climate change affecting all of our lives, this is an invaluable resource for any bookshelf.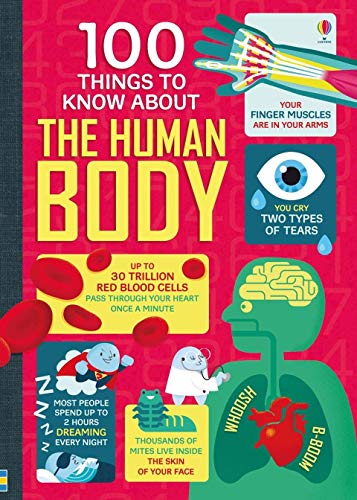 100 things to know about the human body
By Alex Frith, Minna Lacey and Matthew Oldman
Suitable for children aged 9-12  
Almost all children have an interest in the human body – after all, we all have one! This book is full of fascinating facts, quizzes and unusual information about our bodies. From how many types of tears we cry, to the number of red blood cells that pass through the heart every minute, this book is jam packed.
Along with the fascinating facts, this book is also filled with brilliant illustrations and infographics. Perfect for the budding biological engineer!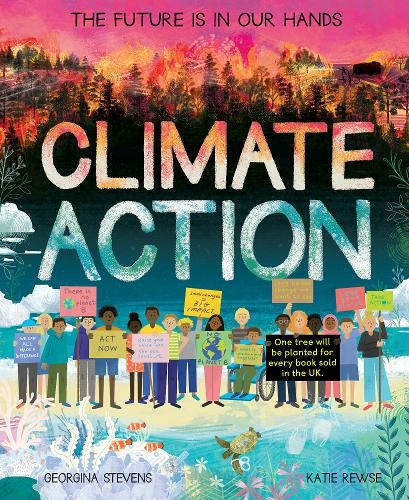 Climate action: the future is in our hands
By Georgina Stevens
Suitable for children aged 7-12 
Although climate change is a huge, and at times, an overwhelming topic, this book breaks down the facts and explains exactly how and why climate change has come about. Not only does it give the scientific information about this subject, but it also offers practical and simple tips on how we can all lead a greener life and have a positive impact on our environment.
There are examples of inspirational people from around the world who have really made a difference and creative ideas on how we can reduce our carbon footprint and really make the world a better place. 
At a time when it feels like the world is in crisis, this book gives us hope. A must have for children who care about the environment and want to make a real difference.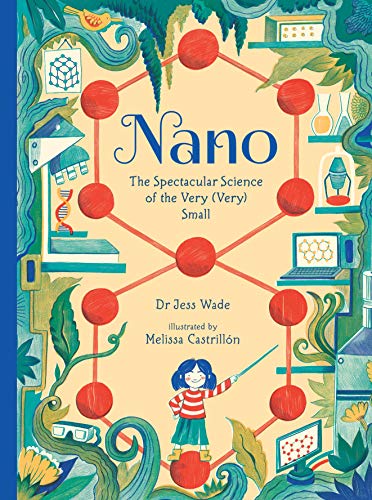 Nano: the spectacular science of the very (very) small
By Jess Wade
Suitable for children aged 5-9 years
As the adage goes "we shouldn't judge a book by its cover". However, in this case the cover is a brilliant starting point as the beautiful colours and eye-catching illustration is a taste of what's to come when you open the book.  
This book is an insight into the most cutting-edge area of technology "nanotechnology". It plunges into the world of atoms, materials and technology, and while this is a complex subject, Dr Jess Wade neither talks down to children, nor goes over their heads.  
This book is an insight into an incredible world that is all around us, and yet, in many cases, we know very little about. The perfect book for the young, curious engineer.
The IET is not affiliated with the publications suggested.
If you enjoy stories, why not write your own and sculpt a real-life book into your very own gift for friends and family using our activity pack below.
You could try your hand at being a comic and writing jokes for your homemade Christmas crackers, or head on over to find out all about engineers in Christmas films, from Home Alone antics to the unexpected engineering we find in characters from all walks of life.