Start of main content
Core Values - FIRST® LEGO® League Explore
Throughout your season, use the FIRST® Core Values as a guide for your team: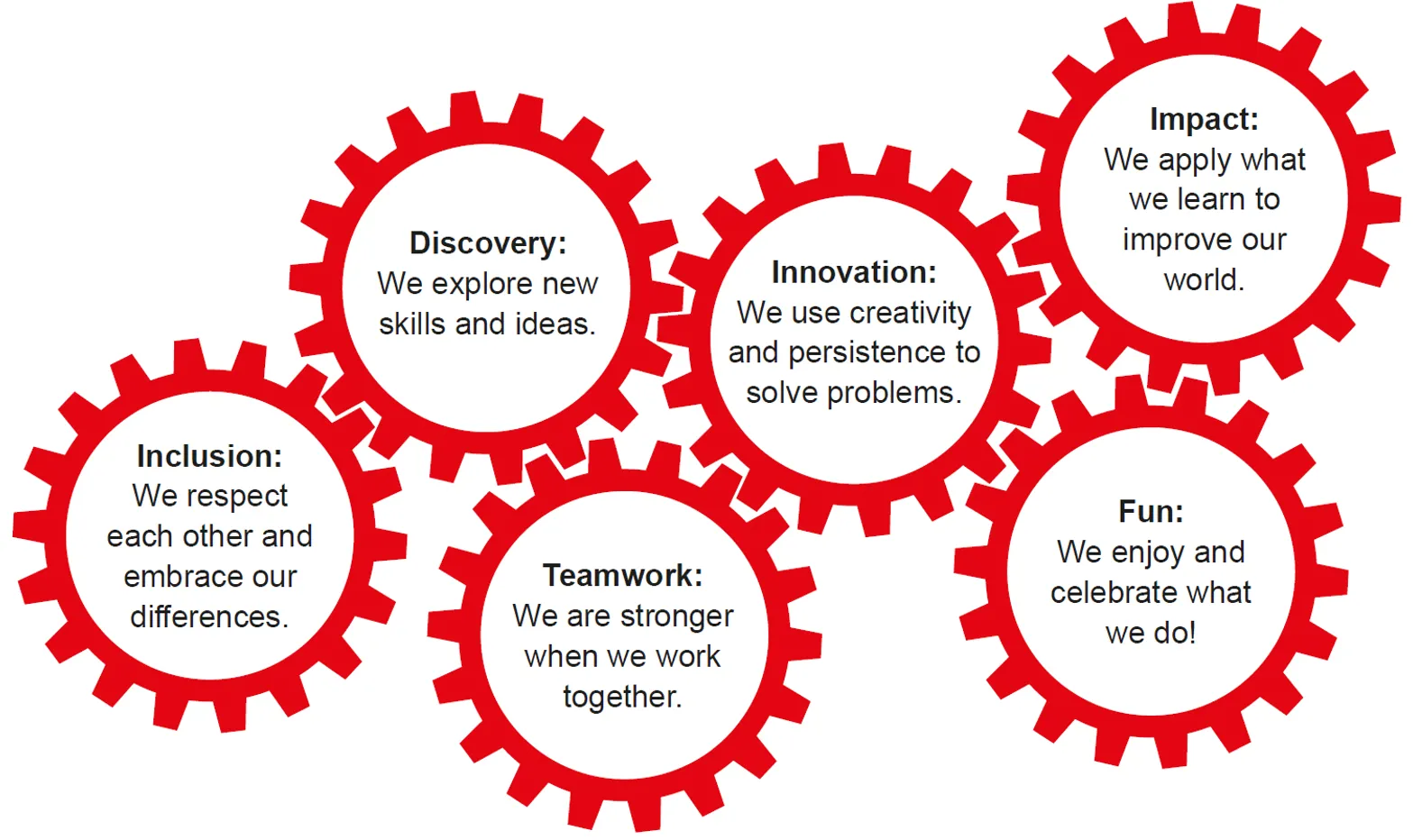 One or more of these Core Values are featured in each session of the Team Meeting Guide.
During or after any session, ask your team members any of the questions below to help them think about how they are using the Core Values.
What new skills and ideas have you learned?
What problems have you solved? How did you solve them?
How could you use what you have learned to make the world a better place?
How do you show respect for everyone on your team?
How do you work together as a team?
What do you enjoy most about being on your team?