Start of main content
Amanda Obidike, Strategy Lead
As a child, Amanda was very sociable and just loved to play with her friends. Her favourite games were "hide and seek" or just racing around having fun! Maybe that is why she chose to help people as part of her career.
Initially she thought that becoming the next President would help her to reach the most people, but she soon realised that she didn't need such a high position to achieve her goals and now works on addressing the under-representation of young women and girls in STEM as well as the leaky unemployment pipeline in Africa where she prepares Africans with STEM skills for current opportunities in the work force.
Age: 25
Job title: Strategy Lead
Company employed by: STEMi Makers Africa
When you were a child, what did you dream you'd be when you grew up?
Growing up I had high hopes of one day becoming President because I always felt that it was a position that would enable me to help the most people. However, as I grew I realised that I didn't need to wait to be in power before I could help people and that the rewards could be just as great.
What is the biggest impact your work will or could have in the future?
Presently, my work centres on addressing the under-representation of young women and girls in STEM as well as the leaky unemployment pipeline in Africa where we prepare Africans with STEM skills for present opportunities in the labour force.
Our biggest impact for the future in Africa is building a STEM Ecosystem; an "Africa By Us, For Us" where over 5,000,000 young Africans will be equipped with STEM emerging tools, real-world problem-solving skills that need to embrace lucrative fields and become more experienced for Africa's workforce by 2030.
What excites you most about STEM?
STEM is a beautiful community within which you can excel and grow. One of the things that excites me about STEM is the opportunities for collaboration and working together irrespective of the specific field you are in.
Through various supportive collaborations, we have been able to build over 50 communities in Sub-Saharan Africa.
What do you love about your job? What would you change?
I love that I can oversee STEM outreach projects in the community and see firsthand the impact our work is having.
Some people only find joy once a project is complete, but I find it fulfilling at every step along the way - seeing that projects are designed, implemented and continue to progress in the right direction is what it is all about for me.
As regards change, I see myself redesigning my role in STEMi Makers Africa as the work builds and more hands are required to carry out my role.
What gives you the most job satisfaction?
The ability to measure and see the impact in the work we do. It gives me great happiness whenever I hear success stories from the communities we function in.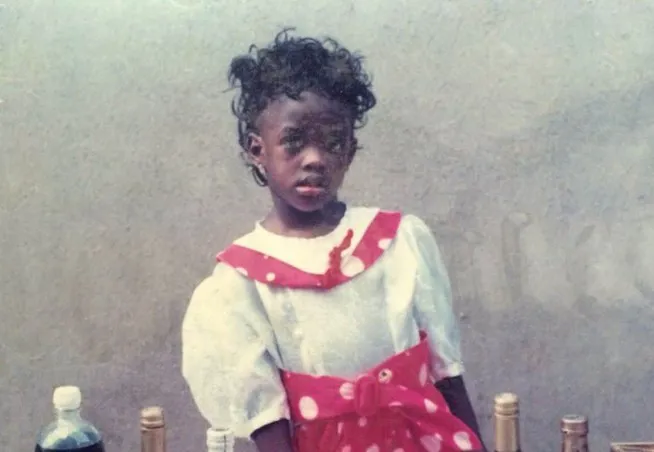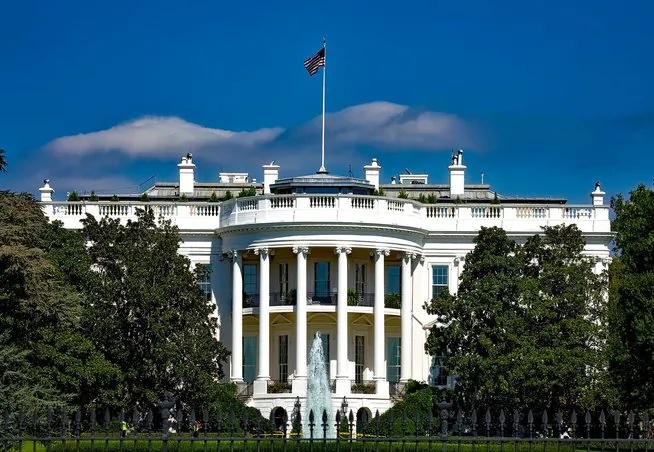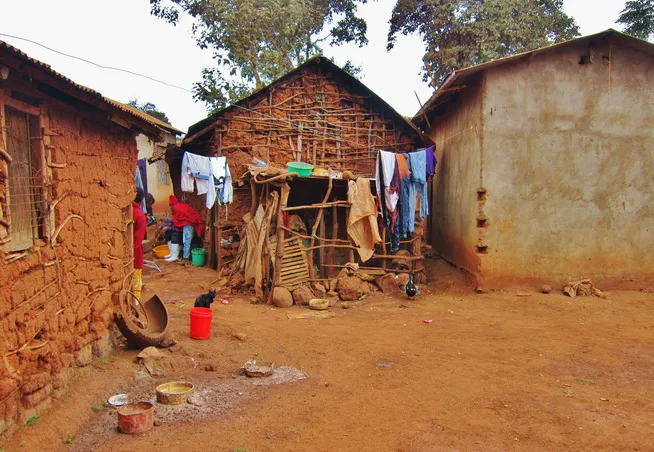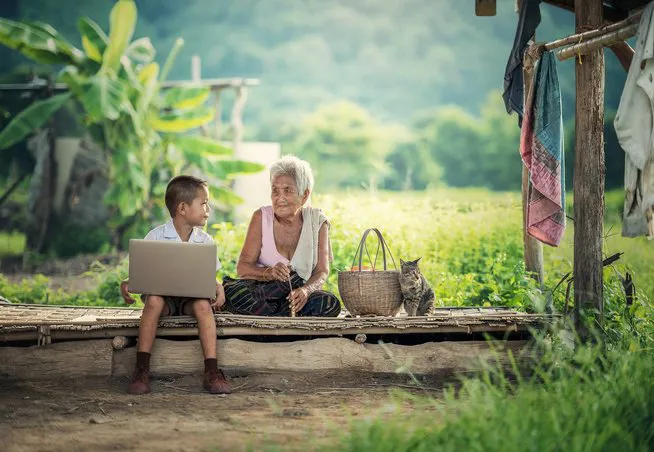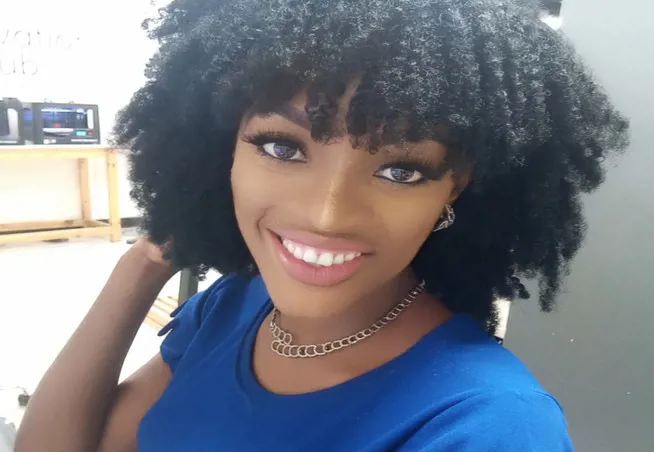 Did you have any role models when you were younger? What inspired you to do the job you're doing now?
I learnt a great deal from my mother - she is my ultimate role model - she taught me to defy all of the odds and cultural exclusions in order to be who you want to be. I learnt tenacity, resilience, determination and focus from her. Although she is not in the STEM field, the skills that she taught me have helped to shape my life today.
I started STEMi Makers Africa two years ago because there was a clear need for STEM education. In Nigeria and across West Africa, students graduate from school, irrespective of what they study, and often find out they're not qualified for the job they envisioned because they don't have the technical skills.
This reality creates a lot of frustration. You begin to ask yourself, why did I spend so much money and time going to school abroad. With STEMi, we're working to address the leaky unemployment pipeline and the under-representation of women and girls in technology and science.
Our growth over the past two years shows that the demand is there. People are constantly reaching out to us, asking if we can bring STEMi into their community. Only yesterday, someone from Chad reached out saying that he wants to start a STEMi initiative in his country which is fantastic!
Any influential toys during childhood?
As I child I was very sociable and just loved to play with my friends - maybe that is why I want to help people as part of my career. No unfortunately, i was not a toy person. Our favourite games were "hide and seek" or just racing around having fun!
Your favourite subjects at school?
At school I excelled in Biology. I often felt that if I had maintained the passion for this subject I could have gone to Medical School. That is why young people need mentors and careers advisers who can help them make the right decisions for their future.
Qualifications (school/college/university):
• Masters in Data Science, International Business Management Institute, Berlin.
• STEM Education Certification, Open University, UK.
• AS Degree in Economics and Organization, Politechnico di Milano, Italy.
• Diploma and Advanced Diploma in Business Management, Obafemi Awolowo University, Ile-Ife, Nigeria.
Tell me about your career path to date?
My background isn't in technology or STEM. I graduated with a Master's in Business Management from the International Business Management Institute in Germany. I then went back to Nigeria but despite having a Master's degree I was still underpaid.
I spent the first three years of my career, frustrated. But as time passed, I began to realise that the world was changing, technology was here to stay, and Africa was behind. Something had to be done.
In 2018, I participated in an IBM training course on Business Intelligence and Data Analytics, which opened my eyes to see that technology is fun and has diverse opportunities. After some personal research, I discovered that many young people were ignorant about technology. So after the training, instead of getting a job, I built an organisation to create awareness and prepare young Africans for these opportunities.
I also gained access to a lot of free tools when I earned the Mastery Award of Business Intelligence from IBM. One of them was IBM Digital-Nation Africa, a platform where you can access online learning and job opportunities in new technologies.
Moreover, I didn't have a background in technology, but I knew I needed to develop my technical skills because Africa's workforce was changing.
Your advice to a young person considering a career in STEM?
I want to encourage young people to be open to collaboration, learning and mentorship. There is a large STEM community with people who can offer career and academic support. Why not learn from other people's experience as they can help shape your direction in STEM.
As professionals, we can still learn a lot too! We often underestimate the power of mentorship. We need to start serving as role models and mentors because the younger generation needs our reaffirmation. Sometimes, it's just one thing you say that could change the course of their lives. It's time that we step up to that plate because if we don't, who will?