Start of main content
Andy Dinsdale, Senior Programme Manager (Submarines)
As a child, Andy always thought he would be either a footballer or an astronaut when he grew up. It may have been his love of Meccano and Lego that changed his career pathway or it could have been the passion with which his father often spoke to him about his own career as an RAF aircraft engineering technician, but he found his own route and loves working with people as he faces new challenges daily working with stuff that goes under the water!
Age: 53
Job title: Senior Programme Manager (Submarines) - this means I manage work for people who are interested in 'stuff that happens underwater.'
Company employed by: QinetiQ Ltd
When you were a child, what did you dream you'd be when you grew up?
As with many young lads growing up in the 1970's I dreamed of being either a footballer or an astronaut - England had recently won the World Cup and the 'space race' was at its peak when I was growing up. I also developed an interest in the Merchant Navy and the Royal Navy and dreamed of travelling the world. My dad, an aircraft engineering technician who had served in the RAF, was also a big influence. He'd bring home pictures of fighter jets (they looked really cool) and talked to me about the type of things he did at work - solving problems and fixing stuff!
What is the biggest impact your work will or could have in the future?
I've spent most of my career working on 'things that go underwater', including nuclear powered submarines for the Royal Navy. I've also worked with renewable energy companies testing wave energy devices and now regularly help companies who are designing and making underwater robots. We know more about the surface of the moon than our oceans. I firmly believe that we're at the start of a global 'underwater race' - similar to the 'space race' when I was growing up. When you consider that over 70% of our planet is covered with water, we must find out what more we can do with our oceans. I'm convinced that the oceans hold many secrets and untapped resources. We need to learn more about how important our oceans are to the Earth and to our survival - and we need to clean up our (plastic) mess that is now underwater! I believe that the work I do can make a difference to the planet, it can save lives but it needs more people with an enquiring mind - and people up for a challenge!
What excites you most about STEM?
It's hard to think about anything that doesn't involve Science, Technology, Engineering or Mathematics - STEM is everywhere and is in everything around us! STEM keeps us connected to each other, it keeps our houses warm (or cool), it keeps us dry when we're outside, it's used to design our future transport systems (cars, planes, trains, ships and submersibles), it lets us explore new ideas and it keeps us safe - and it will create a cure for Coronavirus. I'm immensely proud to be an Engineer but I fear that many young people, their parents and teachers (my sister is a headteacher) don't really understand STEM - particularly how exciting and varied a STEM career can be. I challenge anyone to think of something that doesn't involve STEM. Also, despite living on an island, many in the UK seem to know relatively little about STEM careers in the 'Maritime' domain. Our future world will include more and more STEM and the oceans will become more and more important…..so 'Maritime STEM' holds enormous future opportunity.
What do you love about your job? What would you change?
I love the variety of work I get involved in solving people's tricky problems. I love the fact that 'underwater' creates a really challenging environment to work in - probably only equalled when working in outer space. When things go wrong underwater they go wrong really quickly and you need to take immediate action - you need to rely on your training to act instinctively. I'm immensely privileged to have been someone who worked underwater (as an Engineer in Royal Navy submarines) and now my work protects those whose day job involves activity underwater. The deepest part of the ocean is over 10km (7 miles) deep. If Mount Everest was placed at this location it would be covered by over a mile of water - and more people have climbed Everest and been to the moon than to the deepest part of our oceans. I love the fact that my job means I work with lots of different types of people - all of whom are really good at their jobs and passionate about making a difference (and lots of them are far cleverer than me). I love the fact that I get paid to travel around the world and meet people from different cultures. I recently travelled to the Far East and was surprised to get into my hotel room and find that my bed was on the floor! I also love the fact that my work definitely makes a difference. I recently received feedback from a customer who said "thank-you for the work you did for us…your work definitely saves lives" - an immensely proud moment. What would I change? I can't honestly think of anything ….. other than to make more young people realise that a 'Maritime STEM' career is the best!
What gives you the most job satisfaction?
Working with really great people who are committed to doing a really good job. I get real job satisfaction when I get a "Thank-You" from the people I work for - when the work that my teams do is appreciated and has made a difference.
What does a typical day at work involve?
There is no such thing as a typical day - which is another thing I love about my job! Every day is different. I can be working at the office (but I'm not sat behind a desk for 8 hours). When I'm at the office I will spend time at my desk responding to the never-ending emails but also creating plans for the future - the future is coming quicker than any of us think. I will also wander around the site where I work and talk to the people who work with me - scientists (far cleverer than me), technicians (like my dad), engineers (like me), mathematicians, project managers, salesmen, commercial experts, finance experts and our essential admin teams (and probably some that I've forgotten). When I'm not at the office I can be flying internationally or travelling around the UK to talk to new and existing customers about their problems that need solving or meeting teams that are not based at my home site. More and more of my time is spent working virtually via teleconference or videoconference. I remember someone telling me a long time ago that we'd soon be having virtual meetings via 'video holography' ……. it hasn't arrived yet as far as I'm aware (maybe soon). I'm also able to work at home sometimes ……..so certainly no typical day.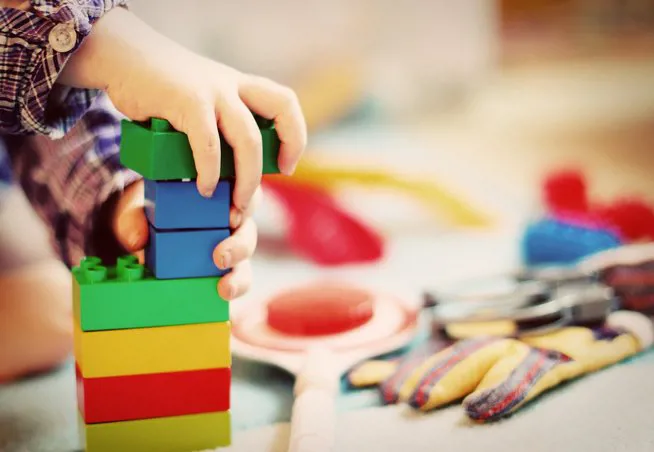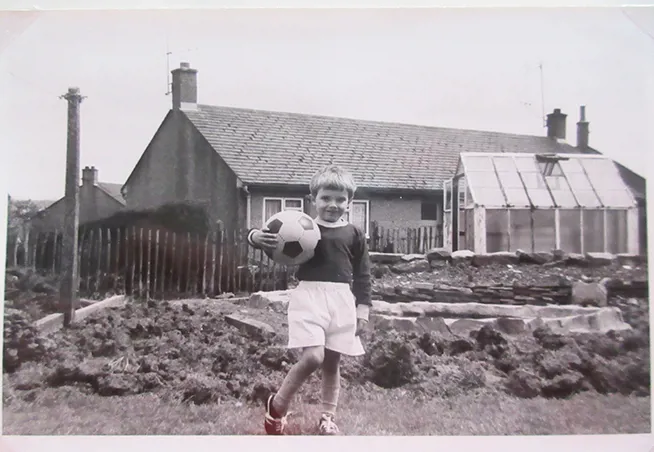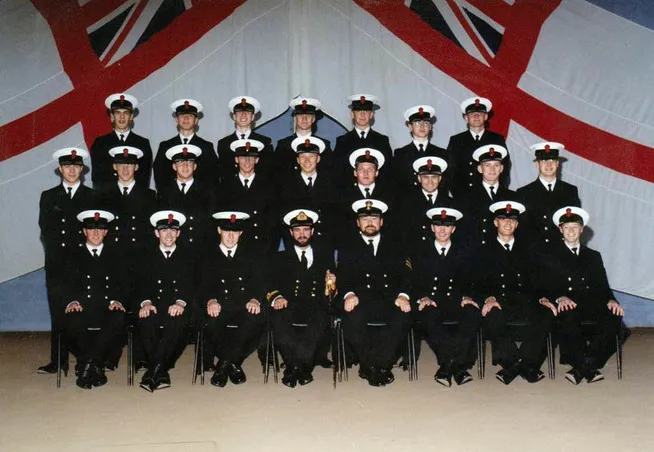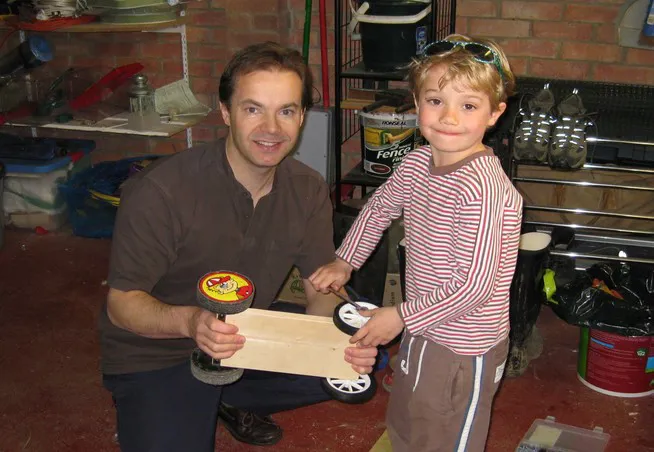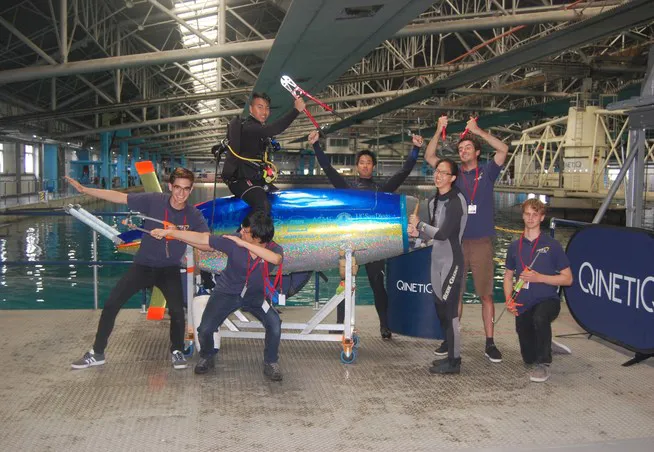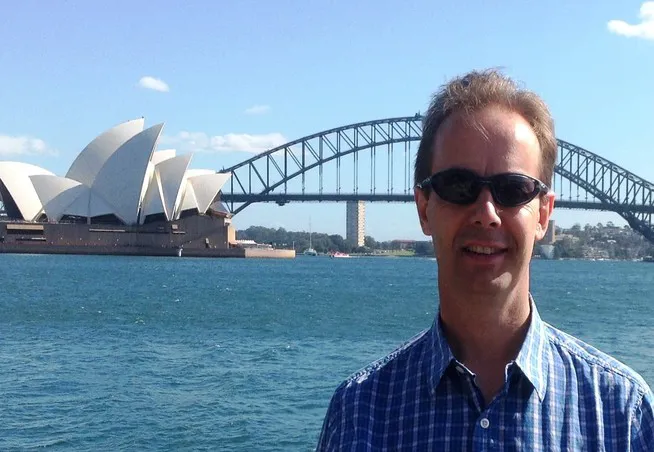 What's the most unexpected thing about your job?
Occasionally I get questions from new customers who I've never worked with or questions from existing customers that need to be answered really quickly - questions 'out of the blue'. Often I don't immediately know the answer so need to get a bunch of people together to solve the problem - this is really exciting when it happens and regularly unexpected.
Did you have any role models when you were younger? What inspired you to do the job you're doing now?
My dad was definitely a role model who inspired me to become an Engineer. He was very proud to be an aircraft technician but also talked to me about becoming a 'Chartered Engineer'. My dad worked for Chartered Engineers who had many years of experience and who he clearly held in high esteem. He was the first person to talk to me about 'qualifications' and 'experience'. Getting 'qualifications' is a critical stepping-stone in any career, but relevant 'experience' is the key attribute that differentiates one person from another. It is the 'experiences' you gain that shape your credibility - and individual credibility is particularly important in any STEM career. My ambition from a young age was to become a Chartered Engineer - and I did it!
Any influential toys during childhood?
Probably Meccano and Lego - both far more basic than you can buy today. The great thing is that these 2 toys are still available today so there must be something good about them!
Your favourite subjects at school?
Physics, Maths and Engineering - and playing sport.
Qualifications (school/college/university):
O levels in Physics, Maths, Chemistry, English, Metalwork and Technical Drawing
A levels in Physics, Maths and Engineering
BEng (1st degree) in Engineering
MSc (2nd degree) in Guided Weapon Systems
Your reason for choosing this career?
I wanted to make a difference - and enjoyed solving problems.
Tell me about your career path to date?
I left school after A levels. I'd had enough of school and joined the Royal Navy as a technical apprentice. Following the initial part of my apprenticeship, I joined my first ship HMS BROADSWORD in 1987 during the 'First Gulf War' to put my training into practice. Having to keep equipment working on a warship in a 'war zone' certainly taught me a lot about engineering. In 1988 I was promoted to be 'an Officer' and started to train as a Weapon Engineer Officer - this is the person in a ship or submarine who looks after all the computers, communication systems, sensor systems (such as sonars and radars) and the weapons (such as guns, torpedoes and missiles). I specialised as a Submarine Weapon Engineer and having earned my 'Dolphins' served in TRAFALGAR Class nuclear submarines.
In HMS TRIUMPH I was part of the longest solo deployment (at that time) by a Royal Navy nuclear attack submarine, including the first circumnavigation of Africa and transit of the Suez Canal by a Royal Navy nuclear submarine. In HMS TORBAY, I served as the Deputy Weapon Engineer Officer during several long, worldwide operational deployments - and was lucky to visit many foreign ports and work with other navies.
I enjoyed a varied Royal Navy career with jobs at the Britannia Royal Naval College in Dartmouth (where the Royal Navy trains it's new officers) and at the Ministry of Defence (MoD) Acquisition Headquarters, in Bristol (where the MoD 'buys stuff' for the Armed Forces). After completing an MSc in Guided Weapon Systems, my final appointment in the Royal Navy included responsibility for testing new and existing sensor systems - at sea and in shore-based test facilities.
After serving for almost 20 years, I left the Royal Navy in 2003 and joined QinetiQ as a Systems Engineer. Until taking on my latest role, managing a multi-million pound submarine business portfolio, I've enjoyed a wide variety of different jobs in QinetiQ, including leading QinetiQ's emergency response to an emergency involving HMCS CHICOUTIMI in 2004 - where a Canadian submarine had a fire in the middle of the Atlantic and needed our help to get back to port safely. As the Chief Systems Engineer for QinetiQ's Maritime business in Gosport, I lead the team responsible for developing new, specialist atmosphere control equipment to allow, for the first time ever, women to serve at sea in Royal Navy submarines. I was also responsible for establishing a new Diving and Hyperbaric Test Centre at our Haslar site in Gosport and coordinating QinetiQ's support to the Italian Navy for a new submarine escape system - protecting people in extreme environments.
My current role involves lots of discussion with the UK MoD, the Royal Navy and other overseas navies to understand their problems - and my experiences from the Royal Navy and as a Chartered Engineer are key to me being able to do my job. I'm lucky that QinetiQ has access to some of the 'brightest minds in the world' - some of them working for QinetiQ. Increasingly no single company can answer some of the trickier customer problems so a large part of my job is talking to other companies, universities and professional organisations (like the IET) - all of which have some really great people! QinetiQ also owns some unique world leading facilities such as our 'Ocean Basin' at Haslar. One of only a few in the whole world, it spans a surface area greater than the pitch at Wembley Stadium and we do some really exciting things!
I'm married to Tiffany and live in Hampshire - we have one son Owen (16) who has just 'missed' doing his GCSEs (due to Coronavirus) and moves onto A levels in September. My main interest is spending time with my family and I enjoy running, football, walking and generally being outdoors.
If you could have any job what would it be? How does it differ from what you're doing?
I love my job and - if I started over again having just left school - I'd probably do the same!
Your advice to a young person considering a career in STEM?
Do it, look at career opportunities in 'Maritime STEM'. Don't worry if you don't have a plan - I never really had a plan! Just go with your gut feel and do the stuff that you enjoy. You can always - more now than ever - change course if you end up doing something you don't enjoy. Remember that you can make a difference.