Bleddyn Mon, Sailor & Designer
Name: Bleddyn Mon
Age: 27
Job title: Sailor and designer at INEOS TEAM UK.
When Bleddyn was young, he dreamed of being a sailor, he was also captivated by LEGO® and creating new things out of it. 
Now, he combines his passion for sailing with his mechanical engineering degree and is part of the team working to create a sailboat fit to win a future America's Cup.
When you were a child, what did you dream you'd be when you grew up?
When I was a teenager, the dream was being a professional sailor. I guess, my mum (who was a careers advisor) was quite good in making sure that I had a backup and encouraged me to continue with the academic side, which led to me going to university and doing an engineering degree. Now I seem to be in the perfect job!
What is the biggest impact your work will or could have in the future?
Hopefully win the America's Cup!
What excites you most about STEM?
I guess it's just the vast amount of industries that it does include, you'll find it in all different industries, be it from sport to motor racing or everyday things.
What do you love about your job? What would you change?
I love the fact that it combines the hobby that I've always enjoyed with the academic side that I've studied. I love the technical aspect of the America's Cup; that it's so fast paced, so cutting edge, you get to try new things. You get to work with some incredible designers and sailors, the team here is massive, you've got so much expertise in so many different areas with so many different people to learn from. It's great to be involved in that.
What gives you the most job satisfaction?
I think getting out there and sailing on the boat, it is cool seeing a product go from an initial design phase right through to actually being used. Obviously at the moment we are a long way off racing it but even seeing it out there and sailing, developing it continuously, I'd say that's what gives me most job satisfaction.
What does a typical day at work involve?
A typical day involves starting with the sailing team in the gym, we usually start around 7:30am and we'll train until about 9am. Then we'll grab some breakfast and I'll be into more of my engineering role. I'm part of the performance and simulation team so generally I will be running the simulator here, we'd normally run this for a couple hours each day. This requires some key preparation, such as getting information from the design team as to what they want to look at for a specific test. After that, I look at the analysis of the data and that's something I enjoy, it relates perfectly to being out on the water sailing. Then it's back to the gym again in the afternoon for a second session. Depending how I have got on with my work during the day I might be here in the evening, if not I get to go home!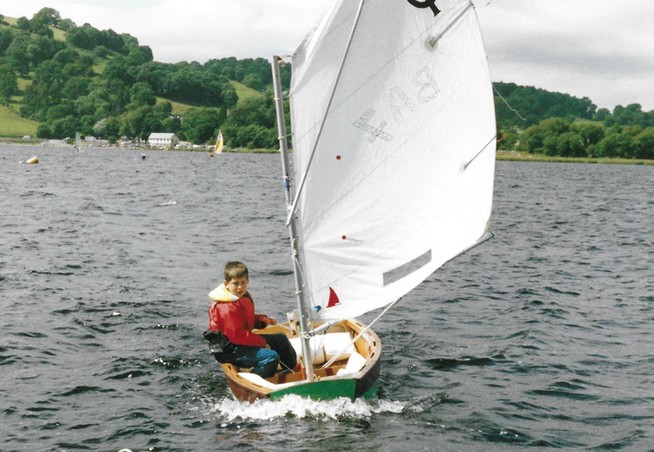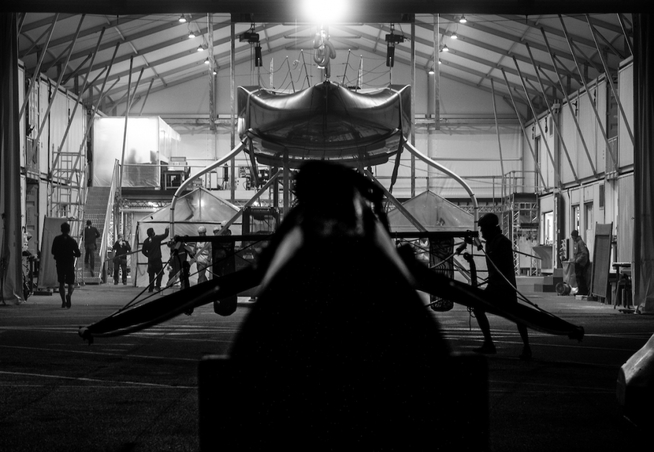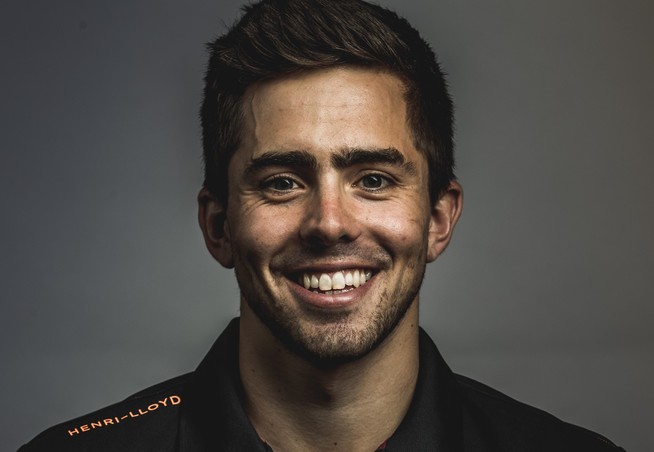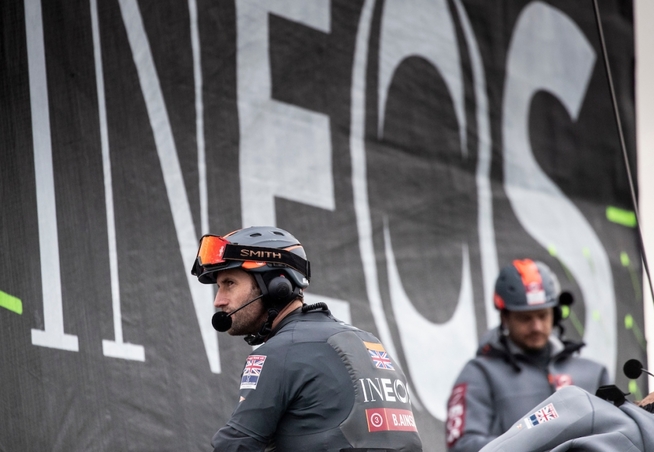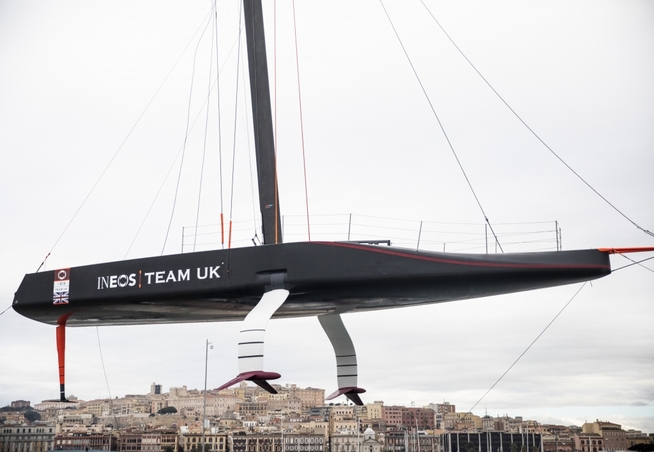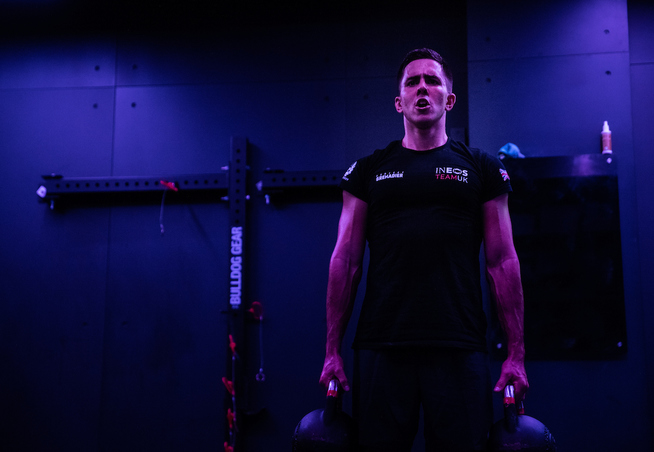 Did you have any role models when you were younger? What inspired you to do the job you're doing now?
I wouldn't say I necessarily had a role model growing up, but there is one thing that did open my eyes to the America's Cup and doing what I'm doing today. Whilst I was at University I was fortunate enough to do a placement with a Formula 1 Team (that was at the same time as the America's Cup in San Francisco) it was nice to see a team of people who were all obviously extremely passionate about Motorsport making their team's race car go as quick as possible. For me, at that point I realised that my perfect version of that would then be to be part of an America's Cup team – especially as the boats have developed significantly over the last couple of years.
Any Influential toys during childhood?
I guess I played quite a bit with LEGO usually breaking the LEGO models that I was given and just making new stuff out of it, so I think LEGO was quite up there and anything quite creative really.
Your favourite subjects at school?
I think I enjoyed design and technology, that was one of my favourites, I really liked getting hands on and building things. I was always quite good at maths and sciences, so engineering came on the radar when I was doing my GCSE's. For my A-Levels I took: maths, physics and design technology.
Qualifications (school, college, university):
I continued with maths, physics and design technology at A-Levels
Your reason for choosing this career?
I guess the opportunity that opened up this career to me was being part of the Formula 1 team whilst also sailing in the background and then getting the opportunity to sail with Ben (Ainslie) once he finished the America's Cup in San Francisco. 
All of those things, all of those doors seemed to open at the right time.
Tell me about your career path to date?
After finishing at school, I went to study in Southampton, I did a degree in mechanical engineering and was sailing in the background whilst I was at university. Then in my third year at university I specialised in aerospace which then lead to getting the placement with Red Bull (Formula 1) and then following on from that, I started sailing with Ben (Ainslie) and his sailing team after San Francisco at the same time as finishing off my Masters at University. It was quite nice going back to university after spending some time in the industry because that gave me an insight into the value of what I was studying. I then rolled straight from finishing that masters in the summer of 2015 to moving over to Portsmouth and joining the British America's Cup Team full time.
If you could have any job what would it be? How does it differ from what you're doing?
I don't think I'd choose a different job to be honest, there's obviously occasions where the pressure is on and there are decisions to be made, but I like to think I thrive on that and I enjoy those scenarios which come about more often in the America's Cup industry than others just because of the fast pace of how we work. I enjoy being able to work in the sport that's also my hobby and I think it's very exciting for me personally to have the crossover between sailing and design. It allows me to be involved and part of discussions in so many different areas – which is more than I would be if I was purely just a designer or purely just a sailor.
Your advice to a young person considering a career in STEM?
I would say, try and get a variety of experience in different industries and different areas, try and combine your interests, make sure it's something you're actually interested in.
INEOS TEAM UK's Official Charity the 1851 Trust, are inspiring pupils in classrooms across the UK through their free digital teaching resources – STEM Crew. 
These national curriculum aligned resources inspire students to learn more about the cutting-edge science and technology behind INEOS TEAM UK.
STEM Crew