Start of main content
Hannah Lawrence, Edison Engineering Development Program Graduate Scheme
When Hannah was a child, she dreamed of being a rollercoaster designer and carried around sketches of her rollercoaster designs! She also loved LEGO®, puzzles and Screwball Scramble. Now  Hannah is working on projects that will influence the future of aviation, she also volunteers and promotes women in STEM.
Age: 23
Job title: Edison Engineering Development Program Graduate Scheme
Company employed by: GE Aviation
When you were a child, what did you dream you'd be when you grew up?
Rollercoaster designer! I always loved designing rollercoasters when I was younger and had notebooks with rollercoaster designs!
What is the biggest impact your work will or could have in the future?
Influence the future of aviation! One of the projects that I've been able to work on is called Open Flight Deck which is reimagining the future of an airplane cockpit. It'd be amazing to see an Open Flight Deck in a plane in the future as they're so advanced!
What excites you most about STEM?
How fast everything changes, and how much technology is now used in our day-to-day lives. We use technology so much and there's now a gadget for everything (my electric toothbrush even has Bluetooth capability) but there's still so much more that can be done within the field!
What do you love about your job? What would you change?
At the moment I love what I do, as there is so much variety and I've been able to do the three different rotations in addition to a huge amount of volunteering. The only thing I'd want to do more is more volunteering and more promotion of women in STEM.
What gives you the most job satisfaction?
My main job satisfaction definitely comes from the volunteering I do! I love it when the events that we organize to get girls into Science, Engineering and Technology (GE has a scheme called GirlsGetSET) really go well and the girls are able to learn something new from the activities. We have done everything from bottle rocket launches and miniature raft building, to 'human coding' and using Minecraft (yes, Minecraft) to build logic gates and systems. It's amazing to show how Science, Engineering and Technology are such huge parts of the world around us.
What does a typical day at work involve?
So far, it's been a mixture of being in labs, talking to a LOT of people, making data look interesting in Excel spreadsheets, volunteering to help run the schemes that we have on site to promote engineering to kids, a huge variety!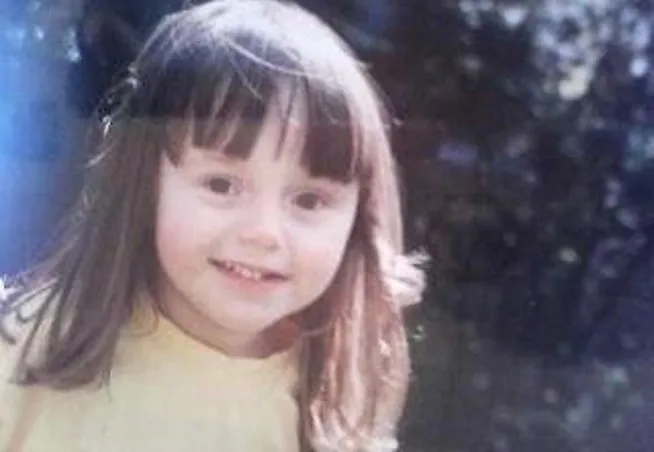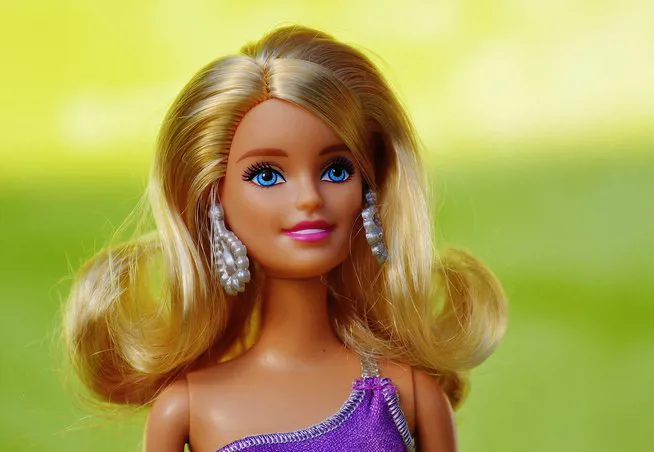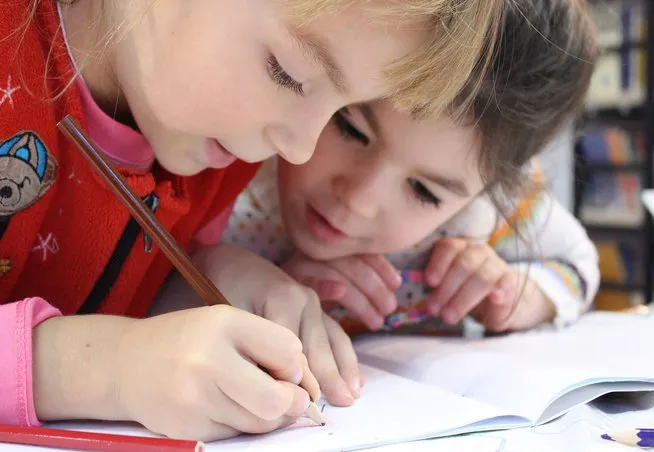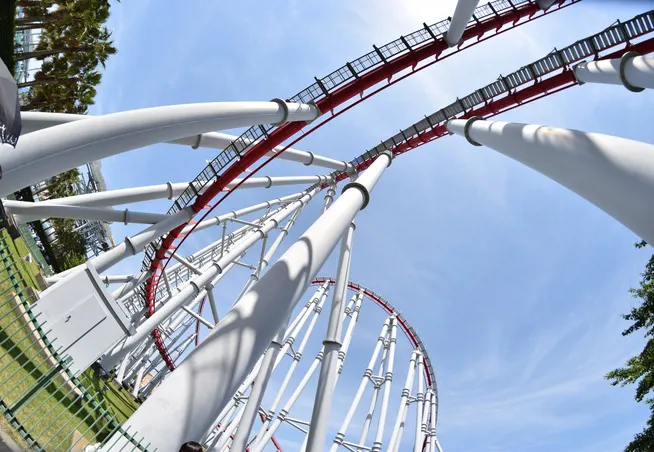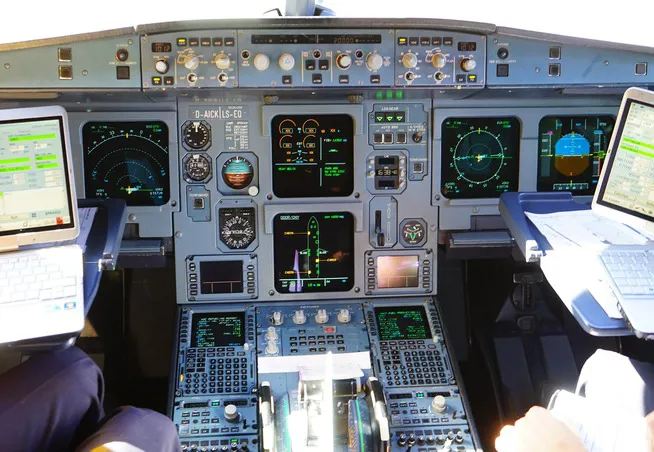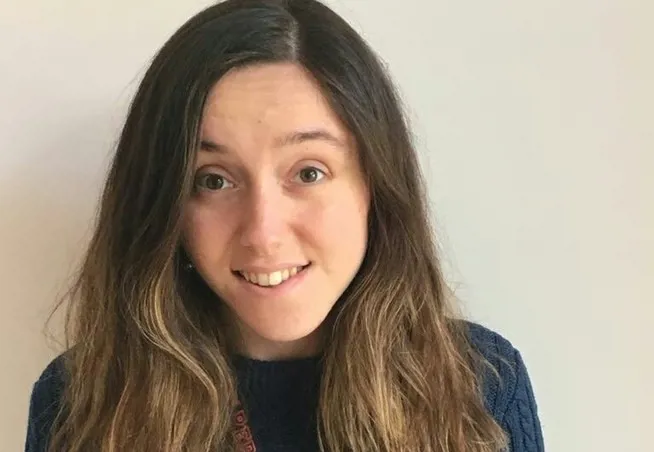 What's the most unexpected thing about your job?
When I started the graduate scheme, I didn't expect that I'd be able to be involved in so much volunteering, so that was an unexpectedly huge plus in my eyes. In addition, I had no idea how many systems actually go inside an aircraft to actually get it off the ground, and how many of these systems are built by GE.
Did you have any role models when you were younger? What inspired you to do the job you're doing now?
I didn't really have a major role model growing up, but I was always interested in technology and designing. I loved the Gadget Show. Several women in STEM such as Suzi Perry and Carol Vorderman definitely served as inspirations growing up.
Any influential toys during childhood?
Geomag, Lego (which engineer wouldn't say Lego??) and puzzle games like Screwball Scramble but I loved Barbie and Polly Pocket too!
Your favourite subjects at school?
Physics, Maths and languages
Qualifications (school/college/university):
For GCSE the main subjects, plus triple science, electronics, Spanish, French, ICT, Geography… for A Level, Chemistry, Physics and Maths.
Your reason for choosing this career?
I was lucky enough to be able to study Electronics at school up to GCSE and found it fascinating. I was so upset when I found out that I was unable to continue this for A Level so instead went for Maths and Physics. After two university residential courses with the Smallpeice Trust and a trip to the Gadget Show Exhibition at the NEC, I knew I wanted to do engineering, but I didn't know what type. A lot of deliberation back and forth got me back to electronic.
Tell me about your career path to date?
A Levels in Chemistry, Physics and Maths -> Electronic Engineering at university -> Year in industry at GE Oil and Gas -> Final year at uni -> Graduate scheme at GE Aviation, rotations in FPGA verification, Sustainment Engineering Data Analytics and Cybersecurity
If you could have any job what would it be? How does it differ from what you're doing?
Can I say I would still love to be designing roller coasters? On an episode of the Apprentice recently, they were able to do this, and I was SO jealous! Now that I know what would actually go into designing roller coaster and the different processes and types of engineering involved however, I definitely want to stick to what I'm doing!
Your advice to a young person considering a career in STEM?
Try everything! Don't let any barriers stand in your way. I was the only girl in my Maths and Physics A Levels, and one of 2 in my degree subject – I always tried to be the loud one and it definitely paid off!