Start of main content
Kip Heath, Deputy Trust Lead Healthcare Scientist
When Kip was 10 she had a love of board games and scrabble and had a great plan to become a scientist, discover a pill to cure all forms of cancer, become insanely rich and buy an island to live on. As she got older Kip started to find some of the flaws in that plan but the scientist part held up and she is now a Lead Healthcare Scientist helping save people's lives every day.
Age: 31
Job title: Deputy Trust Lead Healthcare Scientist
Company employed by: NHS
When you were a child, what did you dream you'd be when you grew up?
When I was 10 I had a great plan to become a scientist, discover a pill to cure all forms of cancer, become insanely rich and buy an island to live on. As I got older I started to find some of the flaws in that plan but the scientist part held up.
What is the biggest impact your work will or could have in the future?
As a workforce healthcare scientists contribute to 80% of the diagnoses made in the NHS. We save lives. Probably the biggest impact we could have!
What excites you most about STEM?
The possibilities. Ideas that had barely been conceived when I was younger are common place today. We didn't have the internet at home until I was 10 and now most people can't live without a smartphone (this is not a judgement, I'm exactly the same).
What do you love about your job? What would you change?
There are over 50 specialisms within healthcare science and in my current role I am continuously learning about new areas. I get to support scientists from across a variety of backgrounds, develop networks and build connections all of which is really important to me. The big change that I want to see (and am trying to help push through) is that healthcare scientists are often the forgotten part of the NHS workforce. There are 50,000 healthcare scientists employed across the NHS but most people haven't heard of us. I dedicate a fair amount of work to trying to help raise that profile and remind people that the NHS is far more than doctors and nurses.
What gives you the most job satisfaction?
Seeing a system that I've implemented take off, seeing a successful outreach event take place, engaging with a student, beating my own record of number of samples processed in a day… my job is so varied and I take pride in a lot of areas.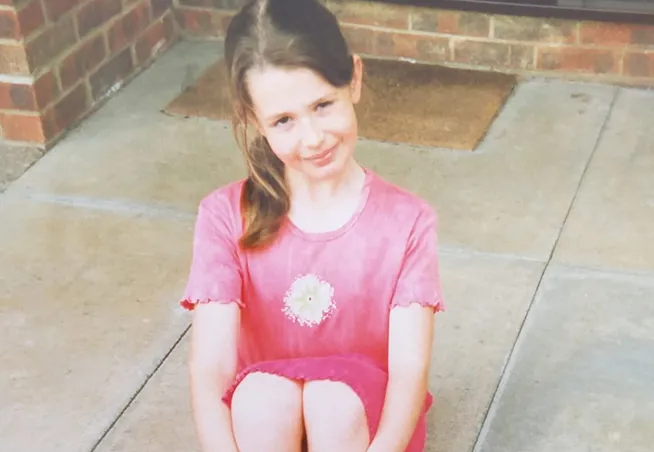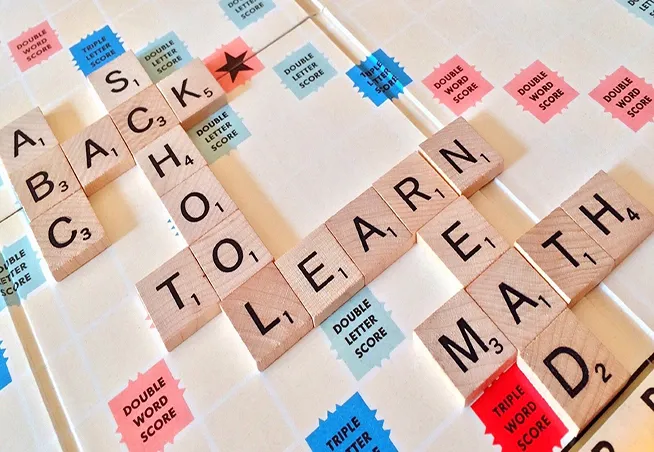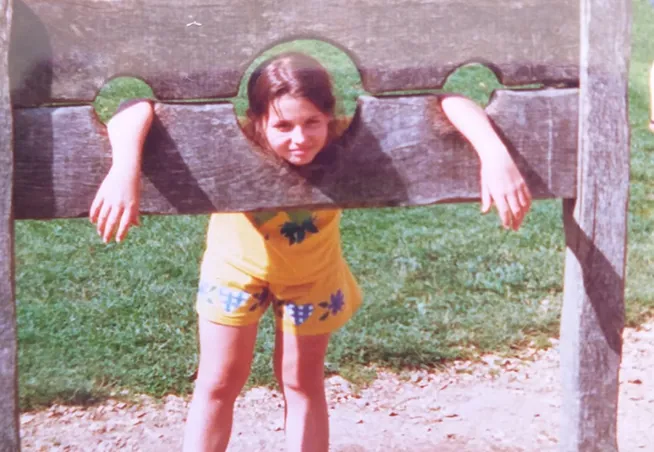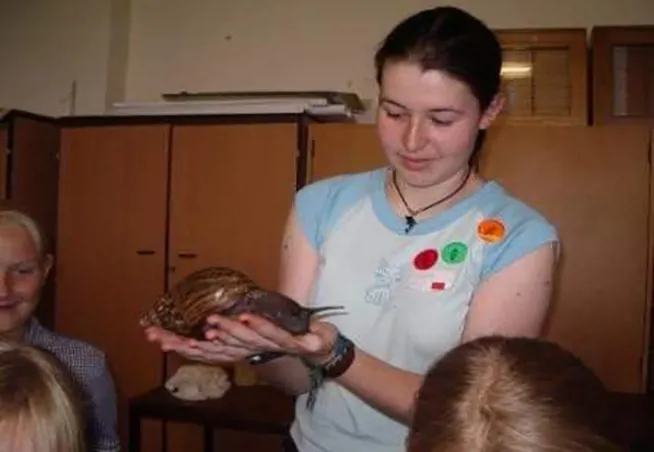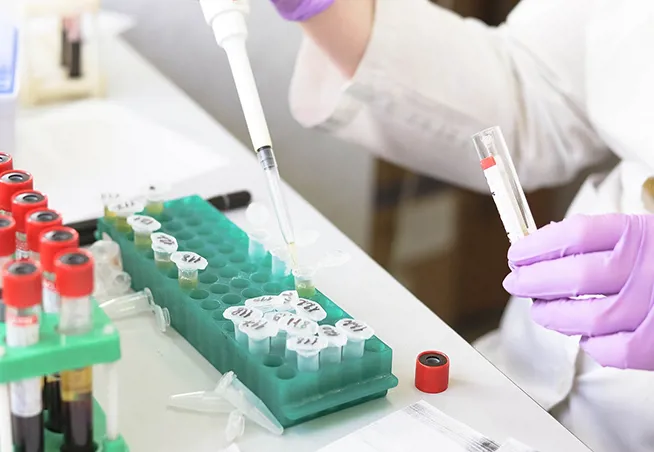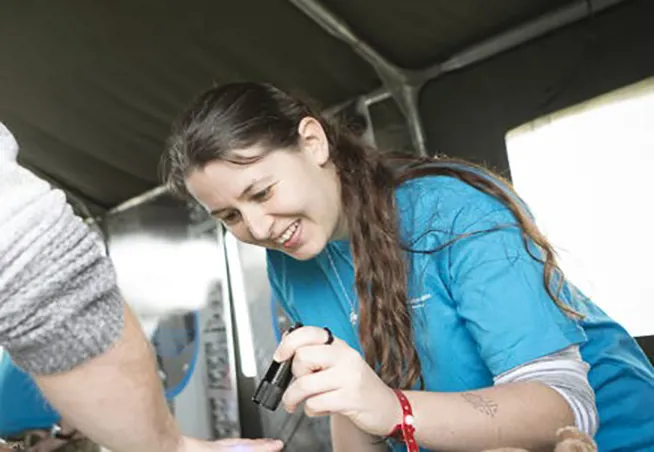 What does a typical day at work involve?
There is no typical day for me, and that is something that I love. My deputy lead scientist role is really flexible and I can often set my own timetable. Some days all I do is sit at a computer and answer emails, some days I take school students and show them how to extract DNA, some days during the current SARS-CoV-2 outbreak I have put my lab coat back on and helped run the antibody tests.
What's the most unexpected thing about your job?
All the different opportunities that have become available. When I started I thought I would spend the rest of my career in a lab testing body fluids, but it's not turned out that way at all. Ten years ago I would have told you that I refuse to speak publicly on a regular basis and now I have to do it most weeks!
Did you have any role models when you were younger? What inspired you to do the job you're doing now?
In sixth form I decided that I really didn't want to go to university, as I honestly didn't see the point in it. But I knew I liked science and so I found a lab in Oxford that would allow me to do a week of work experience with them.
Six weeks later they sent me an application form for a training programme that I could start straight from school. The news of this did not go down well anywhere – particularly at school. But my biology teacher Mrs Geaves who had also left school to go straight into a microbiology laboratory, was really supportive. Without her I'm not sure I would have quite had the confidence to accept the training programme so I will be forever grateful.
Any influential toys during childhood?
I always liked board games, and have a lot of memories of scrabble and playing cards with my parents and brother.
Your favourite subjects at school?
Chemistry (odd because now I would avoid it like the plague!), Biology, Physics and History.
Qualifications (school/college/university):
Biology, Chemistry, English Literature (A Level), Applied Biomedical Sciences (BSc (Hons)), Biomedical Sciences (MSc).
Your reason for choosing this career?
Well I fell into it by chance and now it hits everything I could want out of a job. Science communication has become my passion and here I can develop it, support my workforce and keep my hand in as a 'proper' scientist at the same time.
Tell me about your career path to date?
I left school in 2006 and started a four year training programme in laboratory medicine. It gave me four years of lab experience, an undergraduate degree from Oxford Brookes and my professional registration with the Health and Care Professions Council (HCPC). After this I did a masters degree in Biomedical Sciences and then worked in Liverpool, Oxford and London as a Biomedical Scientist.
In 2015 I was deployed to Sierra Leone as part of the UK outbreak response and the experience kickstarted my career ambition. Not long after I returned I got my first senior laboratory role and spent 18 months there before being offered a position as education lead at another Trust in London.
Now I work at (yet!) another Trust in London as their deputy lead scientist, as well as quality lead for the physiological sciences. I have a second job with the National School of Healthcare Science where I assess apprentices who have just completed their apprenticeships and help to develop their assessments.
If you could have any job what would it be? How does it differ from what you're doing?
Probably something in science communication. As well as my day roles within the NHS, I am a STEM Ambassador – I have been heavily involved in science outreach since I was in 6th form. In 2020 I also started doing science themed stand-up comedy. I'm not sure if I'd switch to comedy full time if it was offered, but if you'd told me 12 months ago that people would pay to see me tell jokes on stage I would have laughed in your face!
Your advice to a young person considering a career in STEM?
If you enjoy STEM subjects, there will be a role that's right for you. But don't rely purely on the careers advice from school because they can't possibly cover everything. Go out and explore for yourself, contact people who already work in areas you are interested in and pick their brains. My experience of people that work in STEM is that a lot of them are happy to talk your ear off about their work!