Start of main content
Kobe Yung, Graduate Structural Engineer
As a child, Kobe always dreamt of becoming a super inventor, creating all kinds of buildings and machinery. He loved to play with Gundam models (similar to Transformers) as he loved the ability to change one item into another. At school, Kobe's favourite subjects were Physics and Art. Kobe managed to bring all of these passions together and now creates beautiful buildings and engineering innovations in his role as a structural engineer. Keep your eyes open as you may just be looking at one of Kobe's designs on a building near you soon!
Age: 26
Job title: Graduate Structural Engineer
Company employed by: AECOM
When you were a child, what did you dream you'd be when you grew up?
I dreamt of being a super inventor, creating all kinds of machinery.
What is the biggest impact your work will or could have in the future?
I prepared the design reviews and statutory submissions for the detailed design of the Terminal 2 Expansion for Hong Kong International Airport, especially the basement structure and foundation design. This is truly a mega infrastructure project which fosters the development of aviation in Asia Pacific and around the world.
What excites you most about STEM?
When I was small, I was influenced by Leonardo da Vinci and addicted to nature structure, invention and machinery. STEM helped me to increase my understanding of the principles behind nature. The more satisfaction I got, the more I wanted to know!
What do you love about your job? What would you change?
I love challenges and always want to be able to contribute to the infrastructure projects. I hope my experience, skills and knowledge can facilitate the construction projects and propose more innovation solutions to the existing problems on site.
What gives you the most job satisfaction?
Solving problems with teammates together!
What does a typical day at work involve?
The construction of Hong Kong international airport has a very tight schedule. I need to carry out structural analyses for the reinforced concrete structures and steel structure designs; prepare statutory submissions to the Buildings Department; reply to frequent site queries; continuously amend the design as the project progresses and more information is discovered; and finally check the stability and feasibility of the project. Furthermore, I have to coordinate with other disciplines, like MEP, drainage, civil and architect, with the aid of Building Information Modelling systems.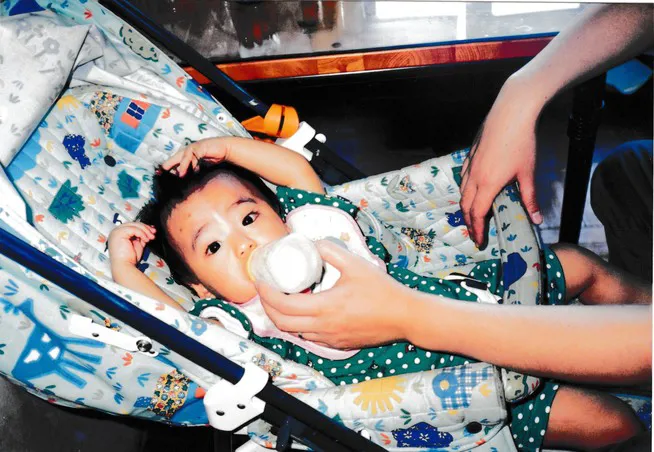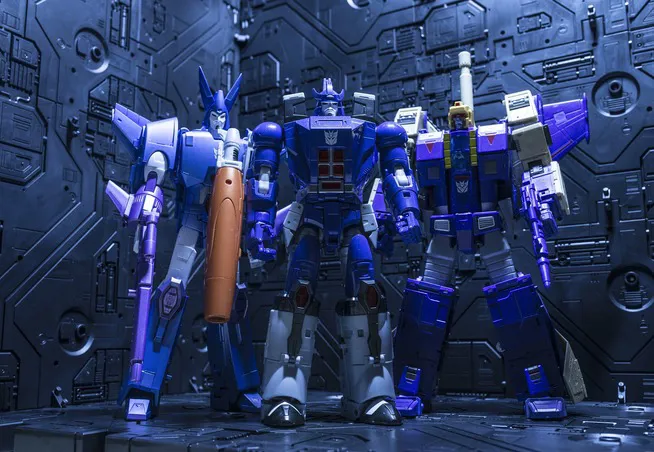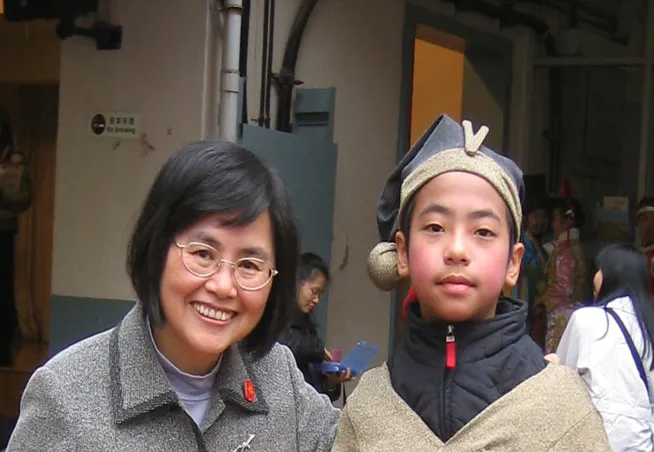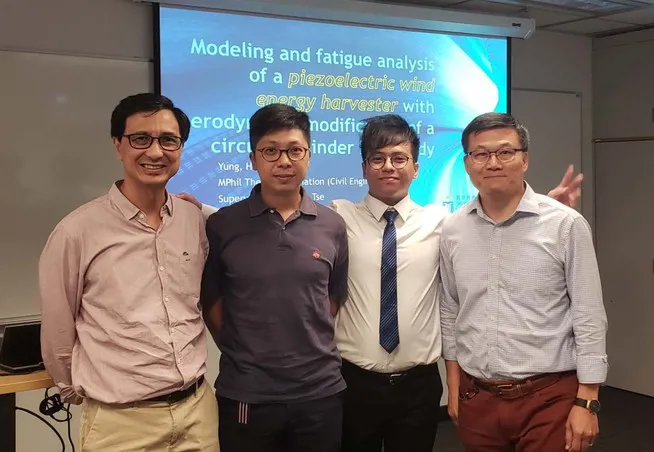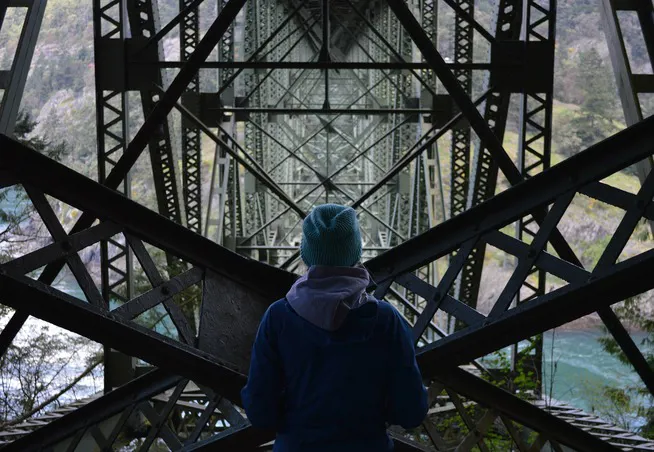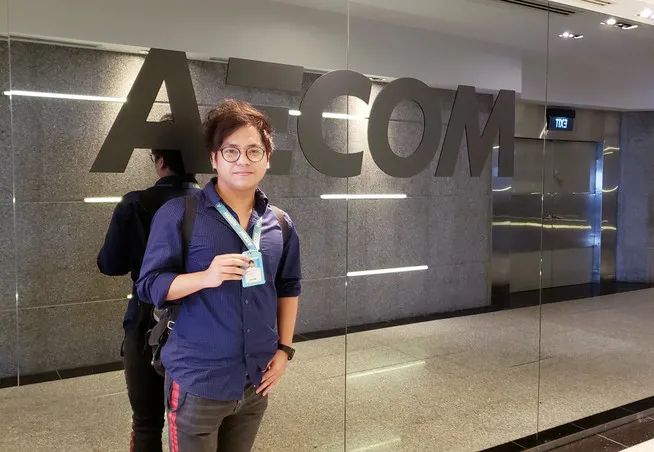 What's the most unexpected thing about your job?
There are plenty of uncertainties in site conditions! Every day I need to propose new solutions and schemes to overcome new issues. The construction problems are always unexpected from the ideal structural analysis design.
Did you have any role models when you were younger? What inspired you to do the job you're doing now?
Leonardo da Vinci and Albert Einstein. Da Vinci influenced me a lot in Visual Arts and engineering inventions while Einstein's theory inspired me in understanding the universe and aroused my interest in Physics and Cosmology.
Any influential toys during childhood?
Gundam models.
Your favourite subjects at school?
Physics, particularly the elective subject about Cosmology. As inspired by Albert Einstein and Stephen Hawking, I integrated the scientific concepts of Space-Time into my capstone project of Visual Art at high school. In university, I was fascinated by the wind engineering and Fluid-structural-interactions courses.
Qualifications (school/college/university):
Jockey Club Ti-I College, major in Physics, Chemistry, Visual Arts and Algebraic Calculus
The Hong Kong University of Science and Technology (HKUST), BEng (Hons) in Civil and Structural Engineering
The Hong Kong University of Science and Technology (HKUST), MPhil in Civil and Structural Engineering (focus in aerodynamic instability and wind engineering)
Your reason for choosing this career?
I fortunately joined the wind engineering research group of HKUST and did research in the Hong Kong CLP Power Wind/Wave Tunnel Facility. I gained experience in carrying out aerodynamic testing on slender structures and this assisted me to understand more about the behaviour of the aerodynamic excitation on buildings. With the encouragement from wind engineering giants, I decided to join a design consultancy firm and hope to apply my experience in structural wind engineering to some real life projects in the near future.
Tell me about your career path to date?
My university supervisor Professor Tim Tse guided me a lot in the research of wind engineering in my Final Year project and therefore I decided to pursue an MPhil to further explore the mechanism of aerodynamic excitation and wind energy harvesting. After graduation, I joined AECOM Hong Kong Building Engineering (structural).
If you could have any job what would it be? How does it differ from what you're doing?
A researcher, inventor and engineering "superhero" (like Iron man)! This is beyond the scope of an engineer and would contribute widely to everyone.
Your advice to a young person considering a career in STEM?
"Hot Blood" is always the paramount spirit! Always keep in thinking "why". Engineers aim to build a better environment for humans to live - not only in designing structures but also in their responsibility and safety when compared to other industries.