Shrouk El-Attar, Electronic Design Engineer
Name: Shrouk El-Attar
Age: 27
Job title: Electronic Design Engineer, Renishaw
Shrouk used to play with picture puzzles, minesweeper, robotics games and Connect 4 when she was a child but most of all, she dreamed of being a magician. "What I thought was a magician, I later discovered to be called electronic engineer", says Shrouk, and on the subject of what impact her future work could have, she says "as an engineer , I have a chance to change the world, and I will absolutely strive to do so."
When you were a child, what did you dream you'd be when you grew up?
What I thought was a magician - later discovered it's called electronic engineer.
What is the biggest impact your work will or could have in the future?
I feel like by being an engineer, I have the chance to change the world, and I will absolutely strive to do this!
What excites you most about STEM?
How we are able to model the world around us in terms of mathematical equations or theoretical scientific concepts, then manipulate this to derive laws of physics and use them to build advanced electronics or computing. It's pretty magical.
What do you love about your job? What would you change?
I love that I get to create electronics that solve real life problems and improve our lives. Waking up every morning knowing that this is my job gives me an immense feeling of joy. What I would change is not about my job specifically, but about the engineering industry as a whole. We have a problem. A big one. And that's diversity – or lack of. This contributes to everything from unconscious biases, to the gender pay gap. I am constantly finding myself in a room, or even whole conferences, full of people who don't look like me. Yet, time and time again, research shows that diverse teams outperform those that aren't. Improving diversity isn't just the nice thing to do, it's the smart thing to do.
What gives you the most job satisfaction?
Spotting something I designed somewhere then being able to point at it and say "I made this".
What does a typical day at work involve?
I usually use CAD to design my circuits, then simulate them to make sure they would behave as expected before actually building them. I sometimes have to derive a mathematical formula that describes my circuit to make it easier to change certain values or components in future updated designs. I then design the printed circuit board (PCB) itself by laying components onto the virtual board on a PCB design software. I run my designs by other engineers before sending them to be built. While it's being built, I often use this time to program an FPGA on my circuit - basically the brains for the board. I use a hardware description language to do this which means that I'm programming the hardware at the gate level itself – I find this pretty cool! Once the board is built and I have a prototype, I test the hardware and make sure it abides by certain health and safety regulations and industry standards, like electromagnetic compatibility for example (EMC). If everything works as expected, then it goes into production. But in reality, often errors pop up that means some steps need to be repeated over and over to get the perfect circuit board.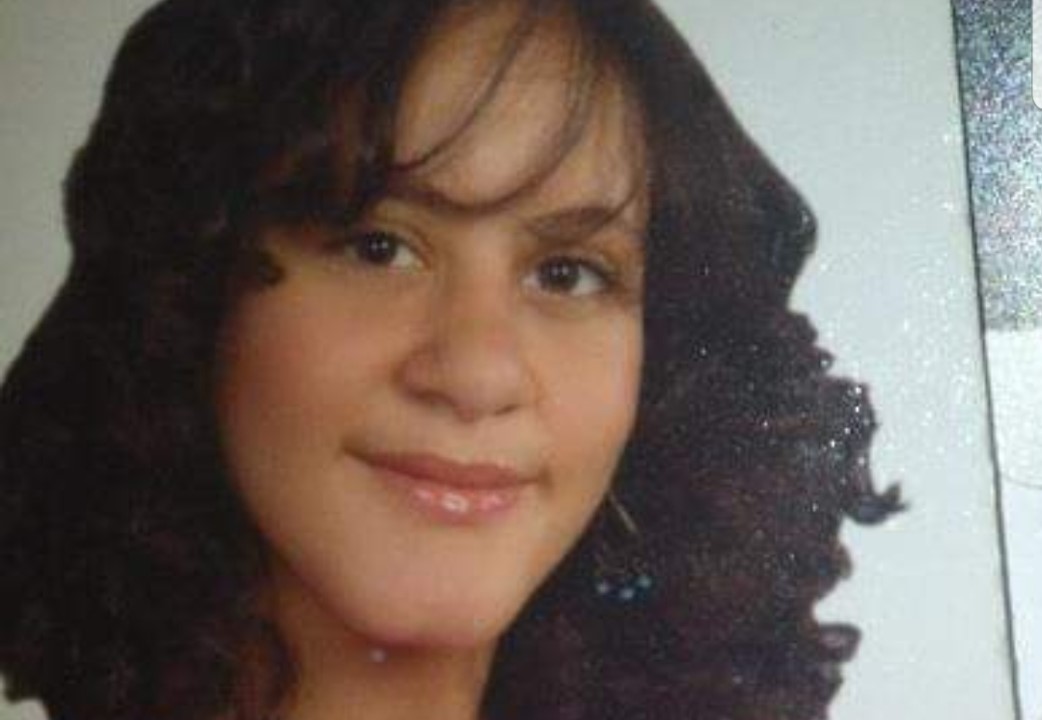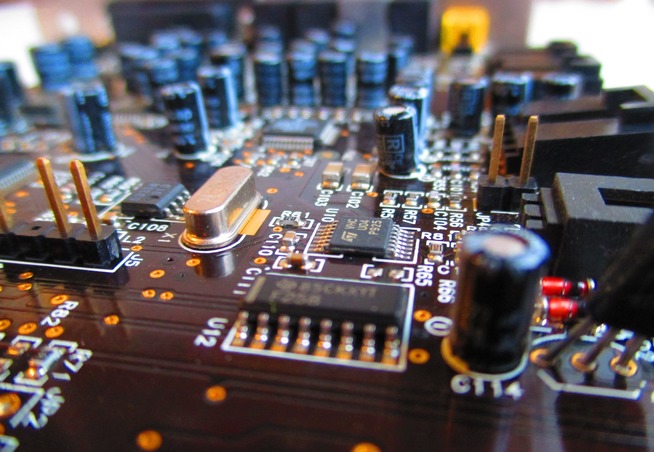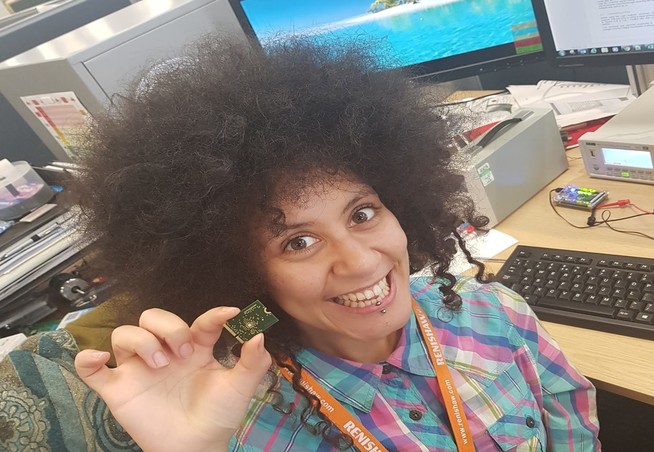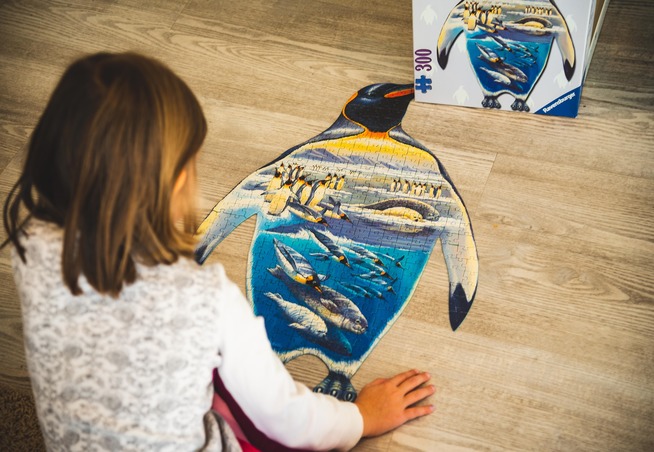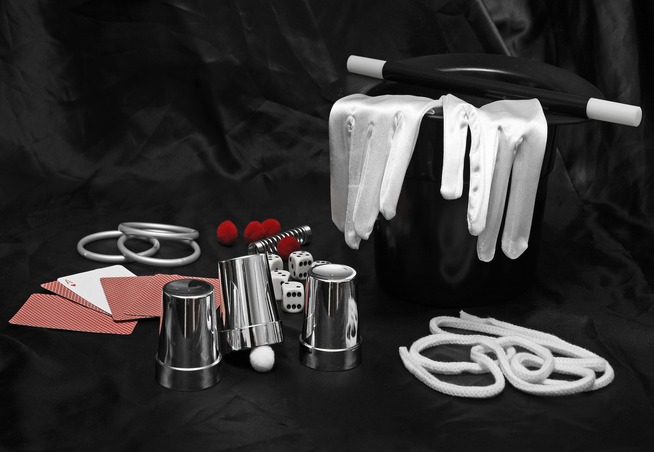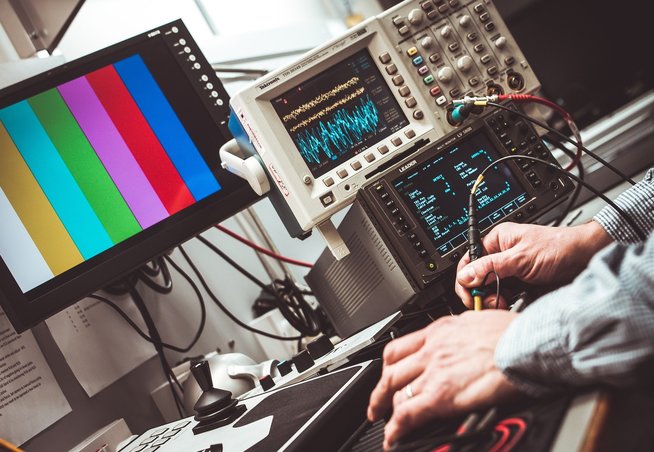 What's the most unexpected thing about your job? 
The sheer amount of variety of projects I worked on! By being an electronic engineer, I was able to design and build so many different things – from circuits for huge robotic machines measuring parts for the aerospace industry, to tiny encoders that can measure to a nanometre. I built a machine that uses electron quantum spin to detect organic material, like cancer. I even worked with surgeons and built an eye surgery evaluation system. I developed software defined networks for optical network communications in Japan. I worked in global multinational corporations with thousands of employees across the world, as well as small start-ups with less than 10 employees in the whole company. I travelled the world with my work and watched my projects come to life as real products. And I've only just explored one small section of engineering. It's a truly varied and creative field to be in, the possibilities are endless!
Did you have any role models when you were younger? What inspired you to do the job you're doing now?
People like Stephen Hawking and Einstein inspired me. I had heard of great scientists like Marie Curie too for example but was not taught about her work as much. I didn't find out about other amazing scientists and engineers like Rosalind Franklin or Katherine Johnson until I was an adult. I didn't know many engineers who represented me enough to be my role models growing up. So, I made it my mission to become my own role model.
Any Influential toys during childhood?
Don't Buzz the Wire, Lego, Barbies, picture puzzles, Minesweeper, electronic/robotic kits, makeover and dress-up games, Connect 4
Your favourite subjects at school?
Maths, Art, Physics, Biology, Chemistry, and Arabic
Qualifications (school/college/university):
MEng in Electrical and Electronic Engineering
Your reason for choosing this career?
I remember looking at my TV as a child and realising that there aren't little tiny people living inside it, but it was an electronic machine designed and built by people just like me. I thought it was magic and I wanted to be that magician.
Tell me about your career path to date?
iGCSEs at Victoria College in Alexandria, Egypt. A-Levels at Cathays high school in Wales. A degree in Electronic Engineering from Cardiff University with a year in industry at Intel Corporation and a masters research in Electron Spin Resonance, earning me an MEng. During university, I used every summer holiday to do a different engineering placement including in Japan with Fujitsu, working in a team of eye surgeons at CUROP, and working in a start-up company, Phytoponics, on connecting hydroponic crops to the internet as a step towards ending world hunger. Following my master's, I joined Renishaw as an electronic design engineer.
If you could have any job what would it be? How does it differ from what you're doing?
I love my job! I wouldn't change it for anything else, but I would love to expand it into designing more electronics that will change our world, go into space, and save us from climate catastrophe.
Your advice to a young person considering a career in STEM?
That it's OK to be your authentic self. You don't have to feel like you need to change who you are or fit into a mould to be a successful engineer, scientist, or mathematician. There is no wrong or right way to look like one.