Start of main content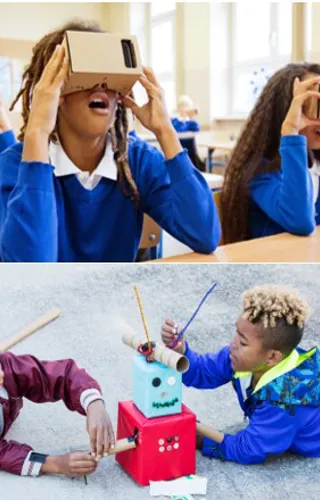 Creative things to do with cardboard
Can you help Santa save the North Pole? Discover your inner inventor with our fun design sheets, perfect for a class activity or at home throughout the festive season. Our entertaining, recycled box challenge will put your creativity and imagination to the test - what will you design?
Using a cardboard box of any size, along with other recyclables you can find and use safely, we challenge you to get creative and bring one of our ideas to life, or go a step further and invent your own project. Download our free activity sheets below.
Primary school children
For primary aged children, go solo or work as a team to make a castle, create a junk-modelled robot, make a rocket ready for launch or invent an original musical instrument for a festive band.
Secondary school children
Secondary school students can try their hand at junk modelling too and why not add a coding element to get your creation moving and talking. No idea is off-limits and we can't wait to see what you come up with!
Share your amazing ideas with us on social media so we can send them digitally all the way around the world for real inventors to see.
Why not team up with others in your social bubble or run a mini-competition to see who can come up with the most exciting idea.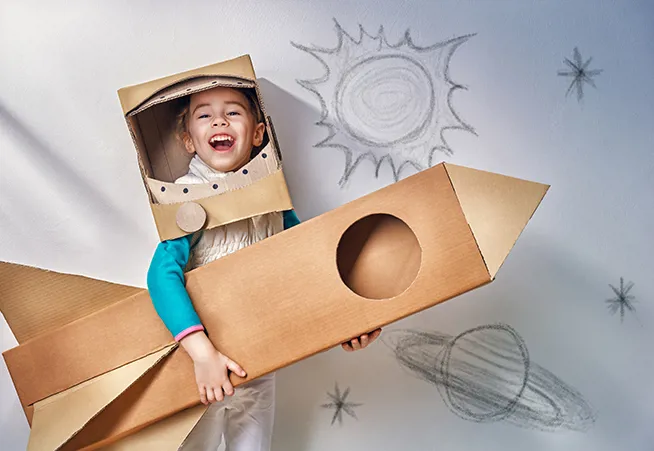 Sustainability is an important issue for us at the IET. We believe the next generation is ready to engineer a better world.
How can you reuse and recycle different items this festive season? Can you take up our challenge and show us how a cardboard box can become a telescope, a deep-sea submarine or even a super sleigh?
Let us know what you are up to by sharing on social media with us @IETeducation.

We can't wait to see your amazing ideas, so have fun and get inventing!