Start of main content
Not only are they an awesome gift to unwrap on Christmas day, but they will also give you something fun to do all day long with the family!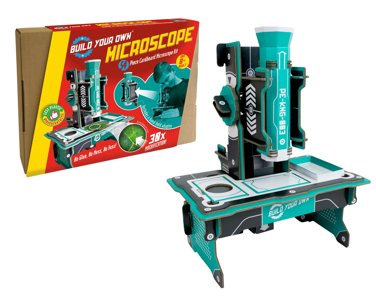 Build your own microscope
Age: 8+, priced around £19.99

Build a super cool, working microscope from the comfort of your own home in this fun and creative activity.
Slot together press-out, sustainable cardboard pieces to create a working 30x magnification microscope.
You can even remove the magnifier if you want to do some outdoor exploring! This microscope is perfect for examining leaves, feathers and other things you can find in your garden.
Be sure to share your creations with us on social media @IETeducation!

City engineering and design set

Age: 5+, priced around £23
This set includes over 80 pieces and is designed to encourage you to develop your civil engineering skills by constructing bridges, cranes, buildings and more.
This kit comes with building challenge cards and an activity guide that will keep you stimulated and put your problem-solving abilities to the test!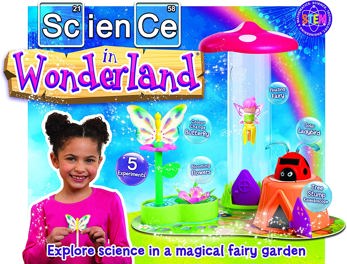 Science in wonderland
Age: 5+, priced around £24.99

This is a lovely science-investigation set which includes five magical experiments. The experiments include making a kaleidoscope in a tree stump, making a ladybird's wings flap with solar energy, making a fairy dance, making flowers bloom in seconds, and creating magic colourful butterfly wings.
The experiments are simple and don't require anything other than water to complete.
If you love science or enjoy colourful fun, this kit is for you!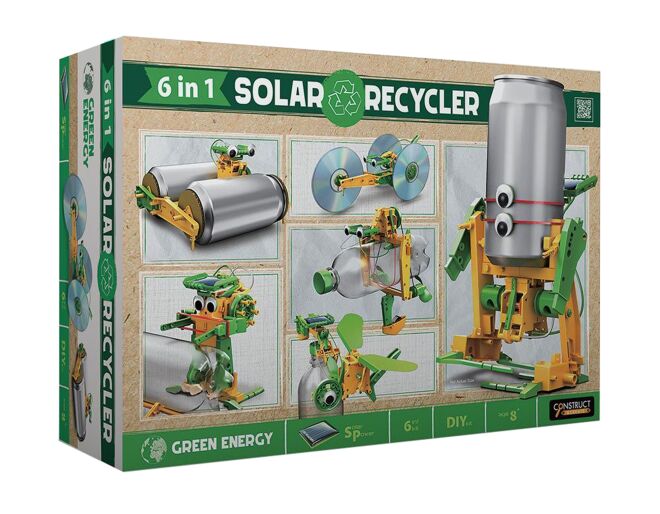 6 in 1 solar recycler
Age: 7 - 9, priced around £16.95
This brilliant kit helps you to build six moving robot models using recyclable items and solar power. 
These models are easy to build and use various recycled items such as tin cans, CDs and plastic bottles.
Several different robots are created using this kit, including a flying bird, a walking robot and a drumming robot, all powered by daylight.  
Learn all about solar energy and mechanics, while stretching your imagination with these fun creations.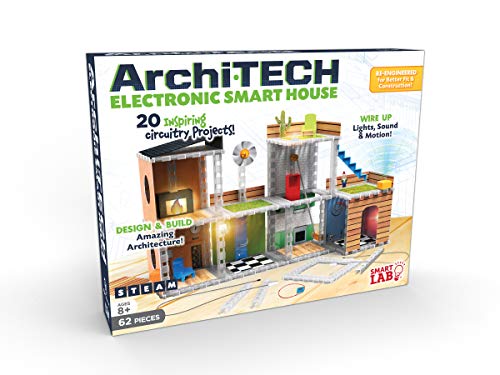 Archi.TECH Smart house
Age: 10 - 12, priced around £29.95
This kit is a great way to experiment with being an architect and building a house.
It contains 20 electronic experiments and shows you how to make each one work. Use the modular building system to design a house, then install ten different electrical gadgets including flashing LEDs, a speaker, motor and light sensor.  
Several different designs can be created, such as a castle with a drawbridge and moat, a treehouse with a pulley-operated trap door, or even a house-to-house tramway with a motion sensor and doorbell!  
The kit comes with an activity book, giving step by step instructions on how to develop the designs, so you can experiment all Christmas Day!
If you're looking for more hands-on experiments and activities this Christmas, download a selection of our free resources to make your own kits and crafts. Jam-packed with fun activities, get messy with science and let your inner eco-warriors go wild with experiments to understand and help save our planet.