Start of main content
Our sponsors and donors - FIRST® LEGO® League
Want to make a difference and sponsor FIRST® LEGO® League?
FIRST® LEGO® League is a great way to make a difference and positive impact in your local community, or even wider across the UK and Ireland. It's an easy way to contribute to your Corporate Social Responsibility (CSR) goals and is a fantastic way to engage your employees in volunteering opportunities.
But don't just take our word for it! Take a look at what some of our existing sponsors and donors say about their engagement with FIRST® LEGO® League and the impact it has had on them as an organisation, their employees and the young people they support.
Why sponsor or donate to FIRST® LEGO® League?
We're incredibly proud of the impact FIRST® LEGO® League has on the children and young people that participate in the programme each year.
Sponsorship and donation plays a massive part in helping us to reach the number of children and young people that we do, including making a positive impact in disadvantaged communities and with under-represented demographics.
The IET uses sponsorship and donation to directly support schools, not pay our wages, so what you sponsor or donate will cover things like registration to the programme, provide schools and teams with all the kit they need and give them access to training and support.
A lot of our sponsors and donors also want to get hands on and there are loads of volunteering opportunities available to your staff.
> 15,500 children and young people involved in 2020-21 season
55% female participants in Discover
34% growth in Challenge teams from 2019-20 season
66% of Explore teams were class-based in 2020-21 season
> 8,900 disadvantaged students supported through sponsorship and donations across the UK and Ireland
We can create a sponsorship or donation package
To suit every size of organisation to meet your Corporate Social Responsibility goals, including working within certain geographical locations, within specific FIRST® LEGO® League divisions, or to specific budgets.
Take a look at our overview sponsorship document as an example, but most of our sponsorship and donation packages are bespoke.

If you'd like to talk to our fundraising team about donating towards FIRST® LEGO® League, please get in touch at development@theiet.org.
If you'd like to talk to us about sponsorship packages and how we can create a bespoke package for your organisation, please get in touch with gavinwoodruff@theiet.org
Here are our current FIRST® LEGO® League sponsors and donors – thank you for your incredible support!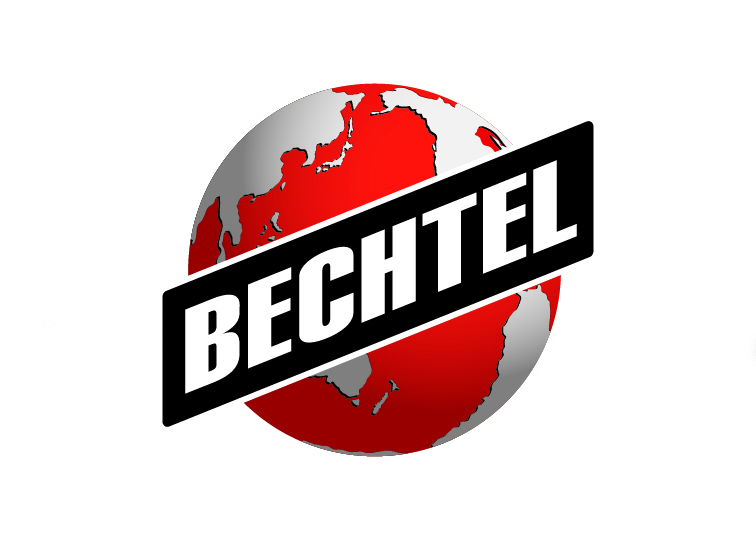 Bechtel have been supporting FIRST® LEGO® League in the UK and Ireland for several years as the National Sponsor and they run the London West FIRST® LEGO® League Challenge regional tournament.
Bechtel is one of the world's most respected engineering, construction and project management companies. They design and build mega-projects like railways, airports, bridges, power solutions and water systems to support the planet's growing population. Bechtel is also involved in environmental clean-ups and helping communities prepare for and rebuild after natural disasters.
Since its founding in 1898, Bechtel has worked on more than 22,000 projects in 140 countries on all seven continents. Today, their 53,000 employees work on diverse projects in nearly 50 countries. For more information visit Bechtel's website.
"Building for the future is what we do every day. An important part of that is supporting schools all over the world to help engage students in science and technology. We are delighted to support students in the UK and Ireland in this exciting robotics competition that encourages innovation and helps to build tomorrow's engineers."
Peter Dawson, President of Bechtel's global civil infrastructure business.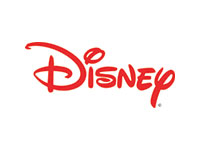 Disney sponsor all three FIRST® LEGO® League divisions. They have been a programme sponsor since 2019.
Through financial contributions, collaborating with nonprofit organizations, in-kind gifts, and employee volunteerism, Disney brings positive, lasting change to communities around the world.
The Walt Disney Company is also supporting FIRST® internationally to expand access for female and underrepresented youth.

Siemens Gamesa are supporting FIRST® LEGO® League Challenge and Explore for the second season.
We make real what matters: clean energy for generations to come. At Siemens Gamesa, when the wind blows, we see infinite possibilities. 40 years ago, we saw the potential to blend nature and engineering. We envisioned the possibility of powering factories and lighting up cities, all whilst cleaning the air we breathe. Today, we've made that vision a reality by producing clean energy to power our homes, schools, and hospitals to keeping us moving all over the world – from the largest cities to the most remote corners of the planet.

Raytheon are a new sponsor this season and are supporting FIRST® LEGO® League Explore and Challenge.
The moment a young person decides to become an engineer. The moment a military veteran makes the switch to a civilian career. The moment communities come together to better meet the needs of their people.
Raytheon Technologies supports those moments through Connect Up – our social responsibility initiative to drive transformative, generational impact. By connecting talented people united in purpose, we strive to lift up underserved communities, inspire the workforce of the next generation and build a world that is more prosperous and equitable for all.

Rockwell Automation are global sponsor for FIRST® LEGO® League and are also supporting locally in the UK and Ireland.
Every child can be an engineer, scientist, or technology leader. These are our future creators, inventors, and innovators.
To inspire students to pursue a career in STEM, we focus on a strong educational foundation, especially for young women, and underrepresented groups.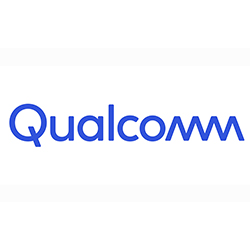 Qualcomm have supported FIRST® LEGO® League Challenge for several years in both Cambridge and Cork, Ireland.
Qualcomm invents breakthrough technologies that transform how the world connects, computes and communicates. When we connected the phone to the Internet, the mobile revolution was born. Today, our inventions are the foundation for life-changing products, experiences, and industries.
As we lead the world to 5G, we envision this next big change in cellular technology spurring a new era of intelligent, connected devices and enabling new opportunities in connected cars, remote delivery of health care services, and the IoT — including smart cities, smart homes, and wearables.
Qualcomm Incorporated includes our licensing business, QTL, and the vast majority of our patent portfolio. Qualcomm Technologies, Inc., a subsidiary of Qualcomm Incorporated, operates, along with its subsidiaries, substantially all of our engineering, research and development functions, and substantially all of our products and services businesses, including the QCT semiconductor business.
For more information, visit Qualcomm's website, OnQ blog, Twitter and Facebook pages.
Donors
Thank you to all of this season's donors.
Caterpillar are supporting our FIRST® LEGO® League divisions in Peterborough
Digital Xtra Fund are supporting FIRST® LEGO® League Explore in Scotland
The LEGO® Foundation are supporting our FIRST® LEGO® League divisions across the UK and Ireland by providing funding and kit to be used by participants

Network Rail are supporting FIRST® LEGO® League Explore and Challenge teams across the UK and Ireland
Sage Foundation are supporting our FIRST® LEGO® League divisions in Dublin and North Tyneside
The MacRobert Trust are supporting FIRST® LEGO® League Challenge teams in Scotland
Whirlpool are supporting FIRST® LEGO® League Challenge programmes in Bristol, Peterborough and Manchester. 
Ireland programme funders
IET FIRST® LEGO® League is funded in the Republic of Ireland by the Science Foundation Ireland Discover Programme.  
The SFI Discover Programme aims to empower and inspire deep public engagement. Through its core objectives, the SFI Discover Programme activity will contribute to growing opportunities for dialogue between science and the public it serves and to improving diversity and inclusion in science, through its aims to broaden participation both geographically and amongst less represented voices in science.
Underpinning all of this is SFI's ambition to empower participation, grow talent and be a beacon of best practice in STEM education and public engagement, while always endeavouring to achieve this through the spirit of inspiration.