Meet the Future You Quiz
Have your students ever wondered what an engineer does? Could they see themselves exploring outer space, protecting the environment, designing apps or developing cures for diseases? They may be surprised to learn that engineers do all this, and more!
By answering a few short questions, they can find out how their skills and passions could lead to an exciting job in the future.
Meet the Future You quizzes young people on their skills and interests to identify different areas of engineering they might enjoy working in in the future and is available as an app on both Android and iOS and as an in-browser quiz.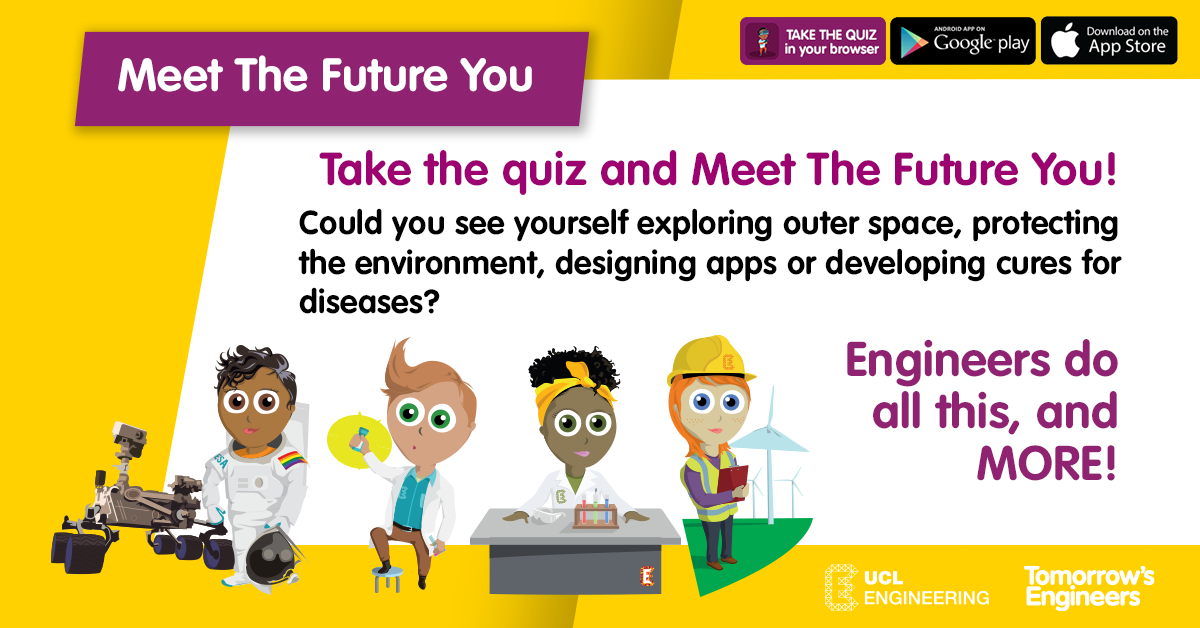 Meet the Future You Quiz