Start of main content
Engineering Education Grant Scheme
The Engineering Education Grant Scheme (EEGS) has now come to an end and will not be accepting any further applications.
Enquiries relating to ongoing projects will be answered by the team. Thank you for your interest and support in this scheme.
The Engineering Education Grant Scheme (EEGS) helped to support UK-based educational projects which increased engineering knowledge, improved wider engineering literacy and brought about a better understanding of the role of the engineer, and the contribution engineering makes to society, among young people aged 4-19. 
This scheme was jointly funded by the Institution of Engineering and Technology (IET) and the Institution of Mechanical Engineers (IMechE).
 Previously successful applicants and projects
What has the scheme achieved to date?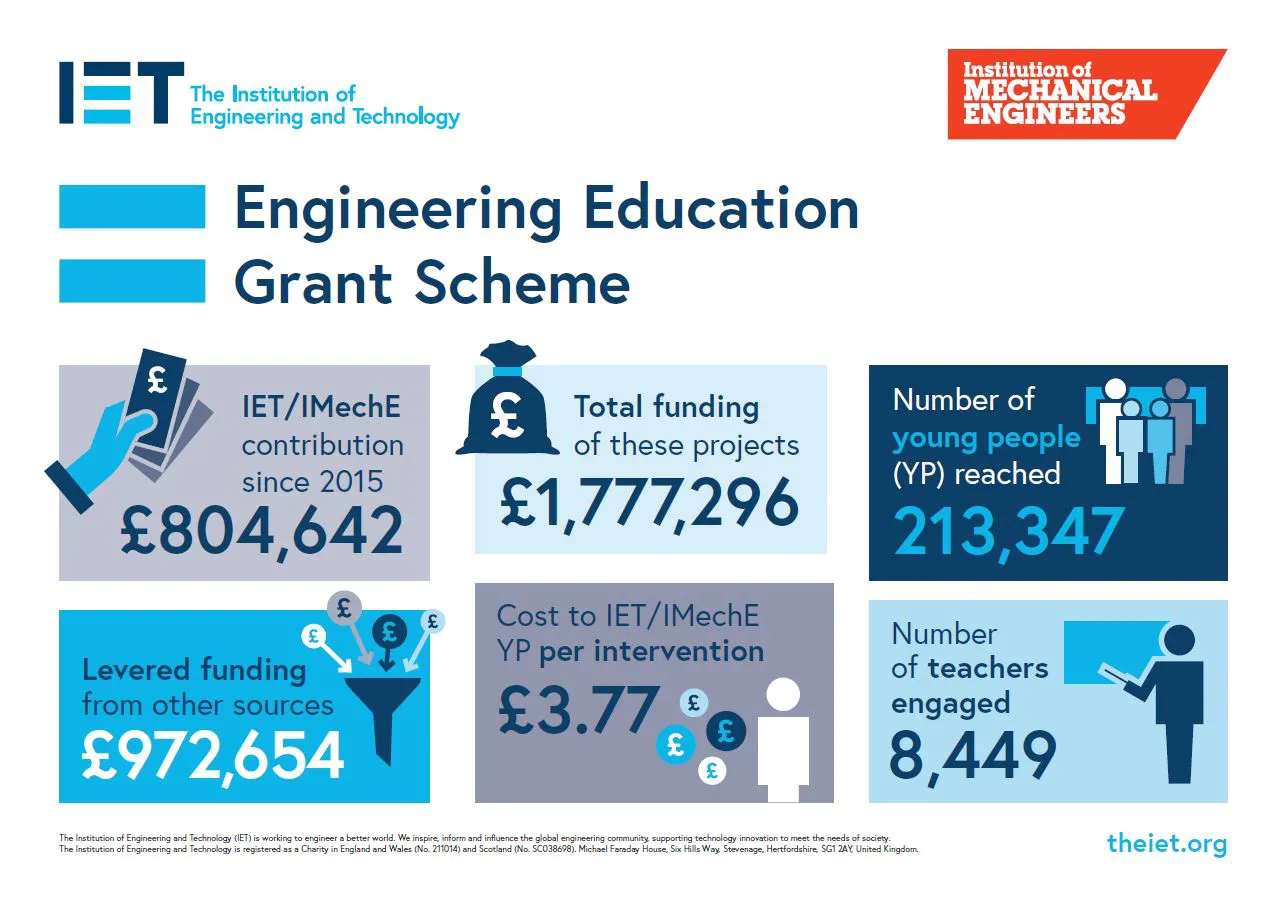 Workshops at the Beacon Museum