Start of main content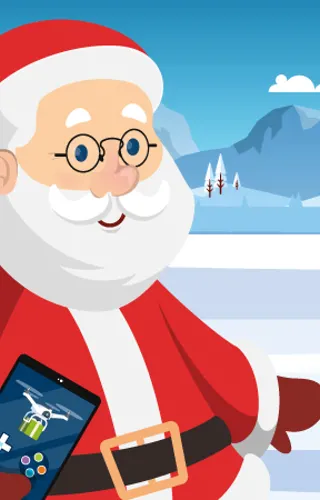 Kids will love our fun Christmas STEM activities! Suitable for children aged 4 to 13 years, each activity provides STEM (science, technology, engineering and maths) inspired learning and comes complete with step-by-step guides, printable worksheets, lesson plans, videos and pictures.
Whether you are a parent or guardian, or a teacher, our resources come with step-by-step guides, printable worksheets, lesson plans, videos, and pictures so you can be equipped to deliver festive fun.
All of our Christmas STEM activity sheets and supporting resources are free to download so visit Santa's workshop today and get your kids excited about engineering!
We have over 100 Christmas STEM ideas to choose from.
And don't forget to share your final creations with us through our social media channels @IETeducation using #SantasSTEMworkshop or #SantalovesSTEM or via email at education@theiet.org.
We can't wait to see them!
Sign-up for our monthly Education bulletin
Monthly activities and competitions, with funding and awards information.
Christmas STEM crafts
There are a variety of different activities for the craft wizards out there including winter window decorations, homemade snow globes, puzzling paper chains, rainbow Christmas trees, advent calendars, Christmas crackers, elf dressing and more!
These Christmas STEM crafts will not only allow kids to be creative, but will teach them about molecular bonds, positive and negative charges, sequences, chromatography and more.
Winter-themed STEM activities
Or maybe you want to take the kids outside to enjoy the wonders of winter? We have plenty of Winter STEM activities with our winter scavenger hunts, eye spy Christmas eye and tree trunk challenges will keep you busy.
Not only will you test the kid's maths and science knowledge learning about circumference and plant and animal life cycles, but you will also be able to have conversations about climate change and sustainability.