Start of main content
Core Values - FIRST® LEGO® League Challenge
The FIRST® Core Values should guide everything a team does. It is very important that coaches and teams understand them and can demonstrate to the judges that the team embodies them.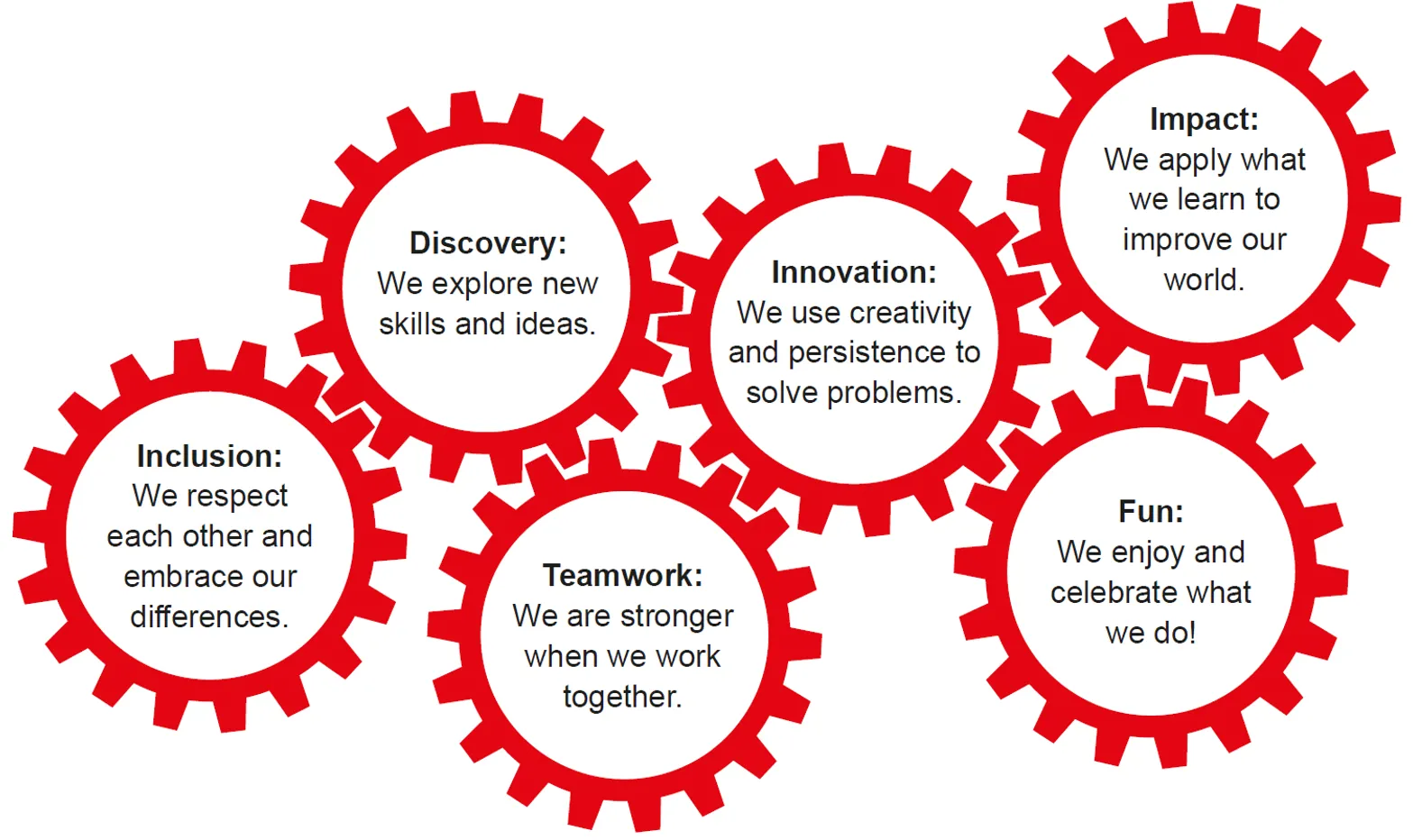 What happens on the day
On the tournament day, the team must explain how they've demonstrated Core Values to the judges. All teams are judged using the same scoresheet or RUBRIC. You can find all of the judging rubrics within the Team Resources.
Core Values make up one-quarter of the overall tournament judging and are combined with the following: