Start of main content
About FIRST® LEGO® League Discover
How it works
A new and exciting real-world theme each year
Children work in groups of four within their class to explore this theme with an exclusive LEGO® Education Discover Set.
The children use the model as a starting point to design a new model of their own with LEGO® DUPLO® elements.
They develop valuable habits of learning by working through a series of tasks and challenges all whilst operating under the FIRST®LEGO® League Core Values
The programme finishes with a Celebration Event (which involves certificates and lots of high fives!) to recognise the children's achievements and showcase their learning journey.
What do I need?
You will need to decide which Discover pack will accommodate the number of children in your class and then register  your school online.
Once you have registered and paid the registration fee, you will receive:
FIRST® LEGO® League Discover set
This will be themed according to the challenge for the season and each group of four children gets one Discover Set which consists of a LEGO® DUPLO® model and LEGO® DUPLO® figures.
Engineering notebooks
Each child gets an engineering notebook to record their ideas and sketches throughout the programme.
The engineering notebooks can be a good resource at the Celebration Event to showcase the journey of their learning!
Team meeting guide
Your comprehensive teacher's guide to running the FIRST® LEGO® League Discover division with a lesson plan for each session, including handy tips and suggested tasks and questions.
Discover More sets
One box for each child comprising of two sets of Six Bricks to take home and continue learning with their parents.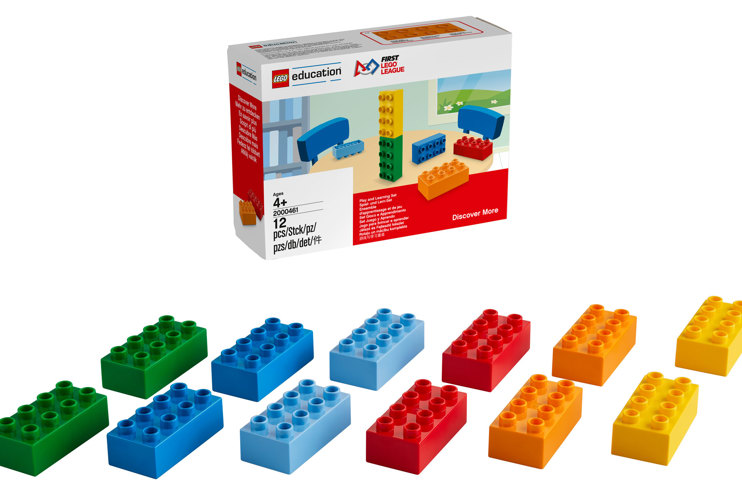 Certificates
For the final Celebration Event!
Every child will receive a certificate to celebrate their hard work throughout the programme.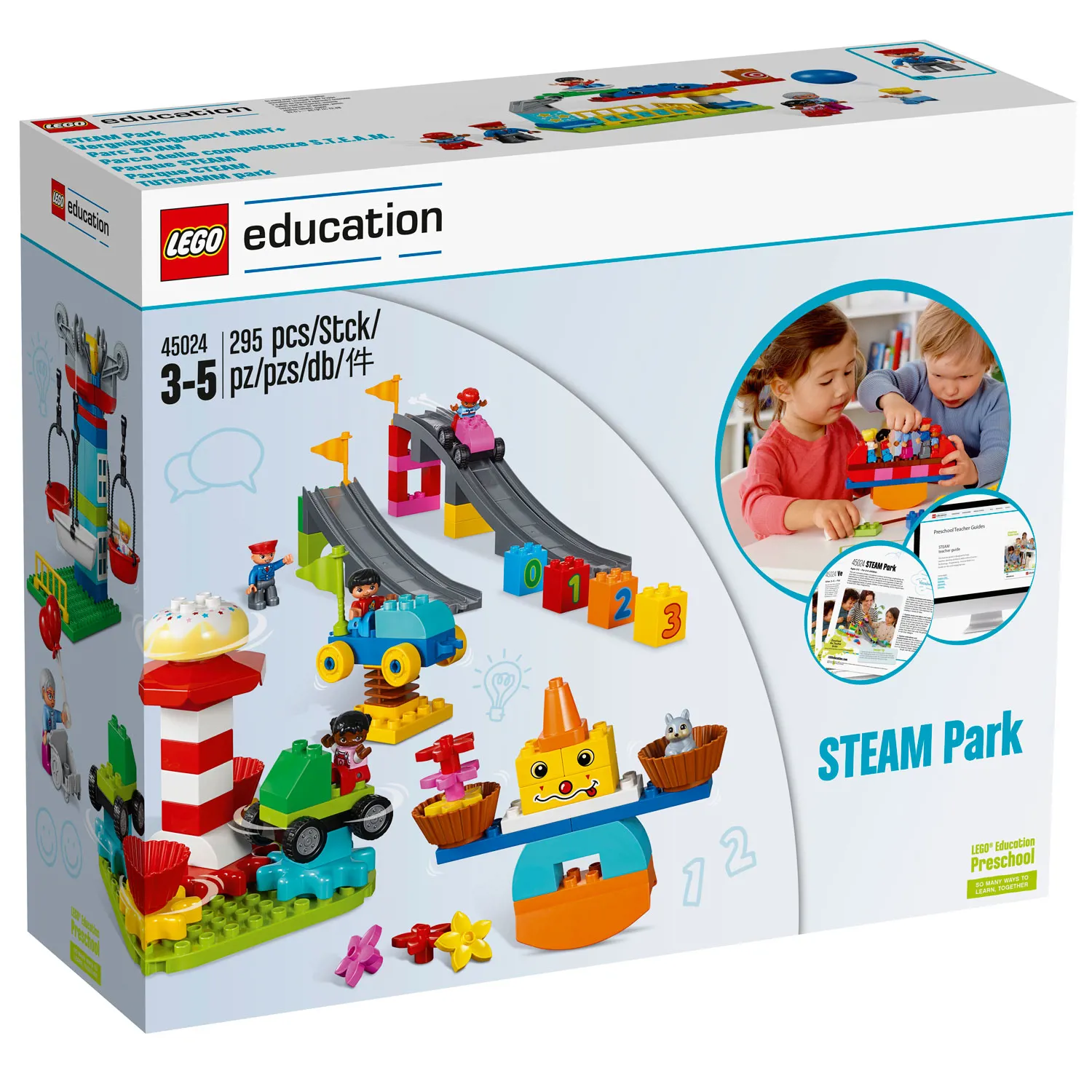 LEGO® STEAM Parks
As well as the Discover packs, you will need to purchase some LEGO® STEAM Parks.
These are not theme-specific so can be used year after year after year!
We recommend a minimum of one LEGO® STEAM park between two groups, but ideally one LEGO® STEAM park for each group to make sure there are enough bricks to go around.
You can purchase your LEGO® STEAM parks from our suppliers OKdo or RS.    
Curriculum and skills progression
FIRST® LEGO® League Discover is great for developing STEM awareness and skills, not to mention social-emotional and key habits of learning.
We've mapped FIRST® LEGO® League Discover on to the English, Scottish, Welsh, Northern Ireland, and Ireland curriculums, as well as created a skills progression document.
Frequently Asked Questions
If you're new to FIRST® LEGO® League Discover, you probably have a lot of questions about how the programme works.
Crest Award
The British Science Association runs the CREST Award scheme.
It is a nationally recognised accreditation scheme for STEM project work with 40,000 young people in the UK gaining awards each year.
Participants can complete a CREST Star Award whilst participating in FIRST® LEGO® League Discover.