Start of main content
How we make a difference - FIRST® LEGO® League
> 15,500 children and young people involved in 2020-21 season
55% female participants in Discover
34% growth in Challenge teams from 2019-20 season
66% of Explore teams were class-based in 2020-21 season
> 8,900 disadvantaged students supported through sponsorship and donations across the UK and Ireland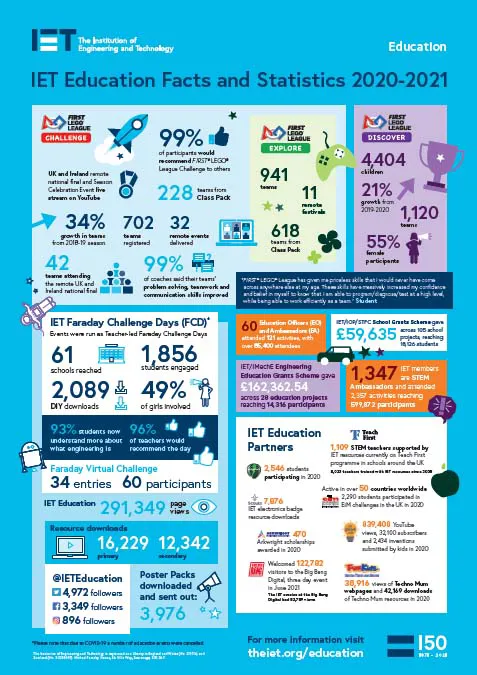 Discover testimonials
"It's a very inclusive programme for the different needs of each learner. We like that it gives the children the opportunity to work individually, with a partner and as a team, allowing growth with a range of personal and social skills."
EYFS teacher
"This has been great for developing skills such as creativity, turn taking and teamwork. This has been especially important for this class because of the impact of COVID on their learning. 21/22 has been their first full year in school, so a catch-up curriculum has needed to be prioritised. Taking part in FLL Discover has given the students the opportunity to develop their soft skills while working together. It's great that it was so hands on with time for them to create and discover while building. They have come up with some great ideas and solutions."
Discover teacher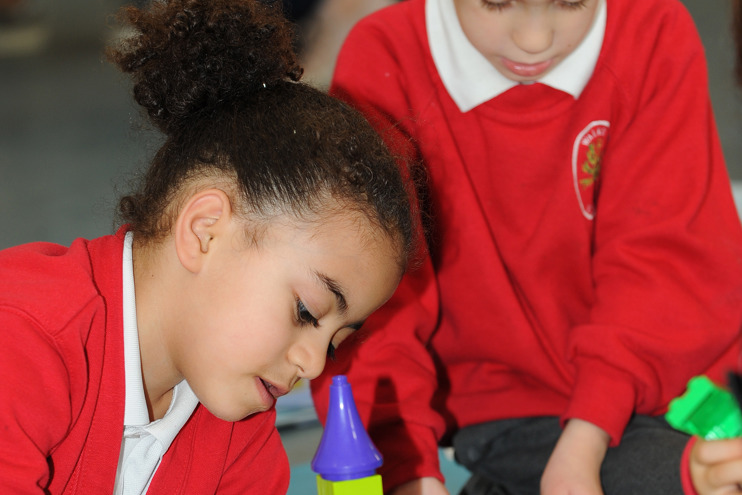 Explore testimonials
"I loved the way that children become experts in say programming or LEGO building and then were able to share what they had learnt with their teammates. It felt very empowering."
Primary school teacher
"We have enjoyed introducing new children and staff to the joys of First Lego League.  I have been doing the Explore in my class and the children really enjoyed it.  It felt like a real privilege making the models with them.  I loved watching them work as a team together - it is such a good program for developing teamwork and I could see kids who have struggled working together really growing in friendship."
Primary school teacher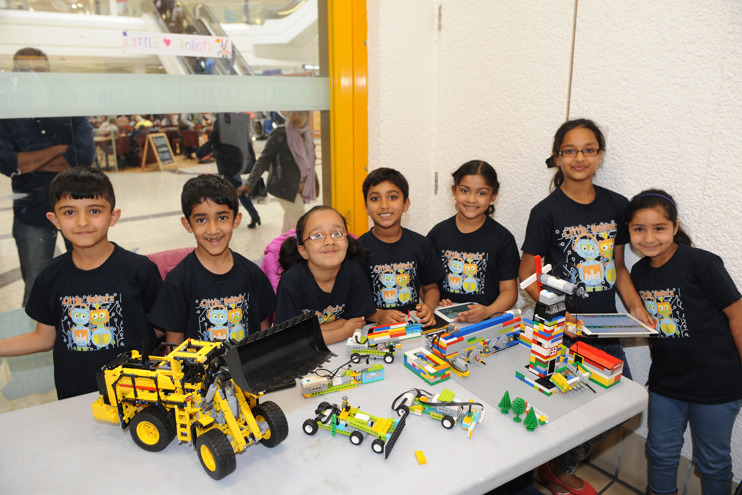 Challenge testimonials
"It was a hugely beneficial and enjoyable learning experience for all of us. The children, almost all of them who had never experienced coding before, learnt a huge amount and have been inspired by the project."
Primary school teacher
"Children have really responded positively to the project and enjoyed completing the different tasks. It has been nice to see children take on different roles and thrive in something other than the normal academic tasks we usually see in school. It has been nice for those less able children to take a lead on a task and solve problems. Children have been very enthusiastic toward the project and look forward to days when they know we will be completing tasks."
Secondary school teacher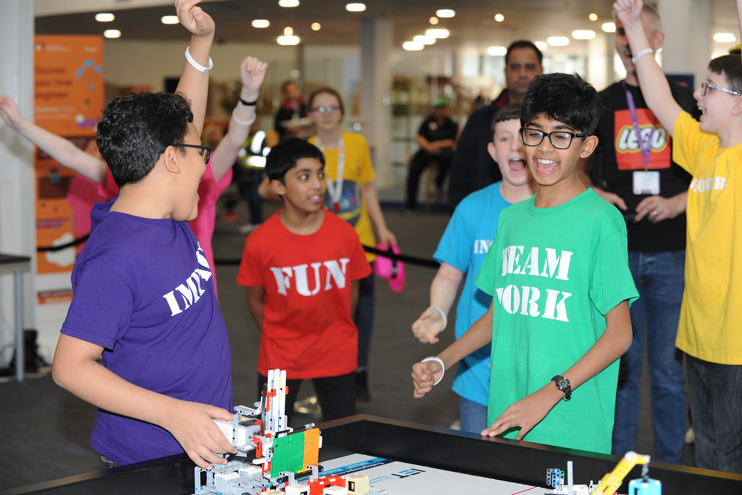 STEM Troopers - Our robotics journey
STEM Troopers won the Scotland Final in 2022 and got to take part in the Brazil International Open.
Take a closer look at their robotics journey. 
Impact reports
The Department of Education at the University of Bath put together a research report for the CARGO CONNECT℠ season (2021-22). An inductive Inquiry: Exploring the interaction and problem-solving skills with FIRST® LEGO® League.
Following the INTO ORBIT℠ season (2018-2019), a longitudinal study was conducted by SHIFT Learning with coaches and students from 20 FIRST® LEGO® League teams.
They were asked questions regarding the development of skills, impact on the wider community and benefits for disadvantaged students.
We're delighted that the feedback and results are fantastic, and it's clear the monumental impact that FIRST® LEGO® League has on young people.
Find out how The IET is inspiring future engineers in our 2019-20 impact report.
The IET were proud to be one of three countries across the world asked to pilot the newest of the FIRST® LEGO® League divisions, Discover for 4-6 year olds, when it launched in 2018-19. It has since been our fastest growing division of FIRST® LEGO® League.
The North Midlands, South and East Yorkshire STEM Ambassador hub created a case study report in 2021 on their involvement with FIRST® LEGO® League Explore.