Start of main content
What sort of role can I do as a volunteer?
| | | | |
| --- | --- | --- | --- |
| Role | Description | Time commitments | FIRST® LEGO® League division |
| Mentor | Inspire the next generation of engineers by supporting young people as they work through the FIRST® LEGO® League programme. Give them advise, guidance and support whilst sharing your industry experience with them (any industry is important, not just engineering!). | Teams often meet once a week for approximately 1-2 hours (sometimes during school time, sometimes after school time), but how often you want to support as a mentor is up to you | All |
| Reviewer | Listen to teams talk about their ideas and solutions, ask them questions to find out more about their learning journey, and celebrate their achievements! | Approx. 3-4 hours at a final event | Discover and Explore |
| Judge | Work with fellow judges to listen to teams' presentations on their robot design, innovation project and core values – score the teams using a structured scoresheet (rubric) to allocate awards | One full day for the tournament event, and approximately 1-2 hours for training beforehand | Challenge |
| Referee | Score the teams' robot performance at the robot game table using a structured scoring system | One full day for the tournament event, and approximately 1-2 hours for training beforehand | Challenge |
| General event volunteer | Support with general event running activities, such as chaperoning teams to appointments, running an information stand or supporting with queuing areas | One full day for the tournament event, and approximately 1-2 hours for training beforehand | Challenge |
More information on roles specific to Explore and Challenge:
What training do I need to be a volunteer?
We're currently designing a new suite of training materials for our volunteers, which will be short and easy to access in your own time. The training is designed to give you the necessary information to help you feel confident in supporting teams, but also to ensure our mandatory policies are adhered to.
To get started why don't you watch our recorded sessions from our volunteer training day:
I'm not an engineer – does that matter?
Absolutely not! Teams will be learning and developing a whole host of important 21st century skills which are relevant to lots of different industries, so no matter what your background your support and guidance will be invaluable to the FIRST® LEGO® League teams.
Do I need to be DBS checked?
For certain volunteer roles, such as mentoring, a DBS check is required.
We recommend visiting STEM Learning and registering to become a STEM Ambassador as they can provide you with a free DBS check (plus give you lots of extra information and support as a STEM Ambassador!) – take a look at their website for more information.
Can I use this volunteering experience on my CV?
Absolutely! Employers love to see if you have had volunteering experience.
We're also currently exploring ways of being able to 'log' your volunteer activity with us so that you can tangibly track the hours and experience you are undertaking.
How do I get involved?
We're redesigning the way we register volunteers, so more information will be coming soon.
In the meantime, if you're interested in getting involved as a volunteer please register your interest or by scanning the QR code below and we'll be in touch.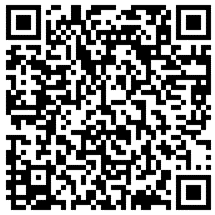 Where can I volunteer?
Take a look at our list of regional tournaments to find one near you. Once you have found a tournament near you, please email FLLVolunteers@theiet.org