Start of main content
Inspire secondary aged students with discussing where hydrogen comes from and how it can be used in fuel cells. Get them thinking about what in the home or classroom it could power for a cleaner and greener future. We also have a secondary topic below to make teaching about the energy grid the highlight of everyone's week. Memorise our fun facts to stun the staff during assembly and bring topics to life with an array of resources for you to choose from as you plan lessons with ease.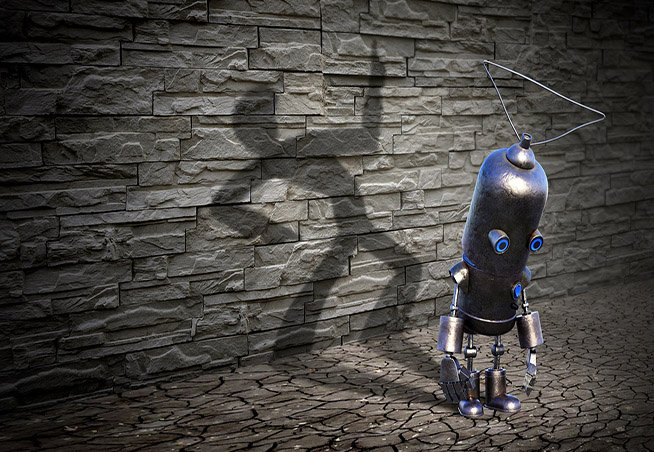 Can I be a ballet dancer and a scientist? A quantum ballerina? Can I ballet dance with a robot?
Curriculum: KS1 Maths, Programming robots (England).
In short, yes! Interested in how, or not convinced? Then read, watch and listen to Dr Merritt Moore's life story so far as she has a career as both a professional ballet dancer and as an academic quantum physicist!
Originally born in Los Angeles now living in London, Dr Moore was dancing from the age of 13. She has combined her Magna Cum Laude Honors in Physics from Harvard and PhD in Atomic and Laser Physics from the University of Oxford, with her ballet skills learnt with ballet companies such as Zurich Ballet, Boston Ballet, English National Ballet, and Norwegian National Ballet, thanks to a Universal Robot in Norway. She became inspired by the way the robot moved and rehearsed and developed a dance with her new hi-tech partner.
Alongside working with robots she has been awarded a place in Forbes 30 under 30, and was one of the 12 selected candidates to undergo rigorous astronaut selection on BBC Two "Astronauts: Do you have what it takes?"
Read about her incredible story using the links below, and see how she teaches and then dances with her robot partner here.
Fun facts: 
- Merritt is features in the book 'Good Night Stories For Rebel Girls'. Read along with her on Facebook.
- It makes Merritt's' day to see photos of little girls dressing up in a lab coat and a tutu
- Her robot partner is known as "Baryshnibot", who is actually a Universal collaborative robot or UR cobot for short!
This news story was suggested by Zoe, Education Manager.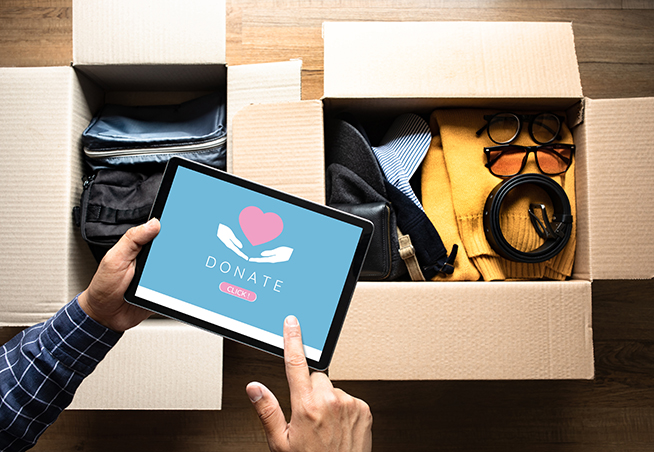 What more can be done in the fight against digital poverty?
Curriculum: KS4 Computing (England).
Highlighted by the global pandemic, digital poverty is now at the forefront of most minds. The extent of the digital divide has only been expanded with many children now learning from home.
A lack of or limited access to the internet, none or not enough devices at home, and none or a limited knowledge of using this technology, has led to many students suffering by being left behind in their learning and studies from classmates and others around the UK.
These skills are already essential in most lines of work, and post-pandemic with the significant changes made to the way we work will almost certainly see a rise in demand for such skills.
Thankfully a number of organisations and individuals are working hard to put an end to this, including IET and Plum Innovations Ltd. Donated equipment, free broadband and community support are helping to reduce this, but there is still much more to be done.
Fun facts: 
- Not all families have laptops and broadband to help their children keep learning at home.
- Even if schools are able to provide laptops there are still barriers in terms of parents' IT skills and children having space to study.
- Dixons Carphone has pledged £1m to help in the fight to end digital poverty in the UK.

This news story was suggested by Ji, Education Officer London (South).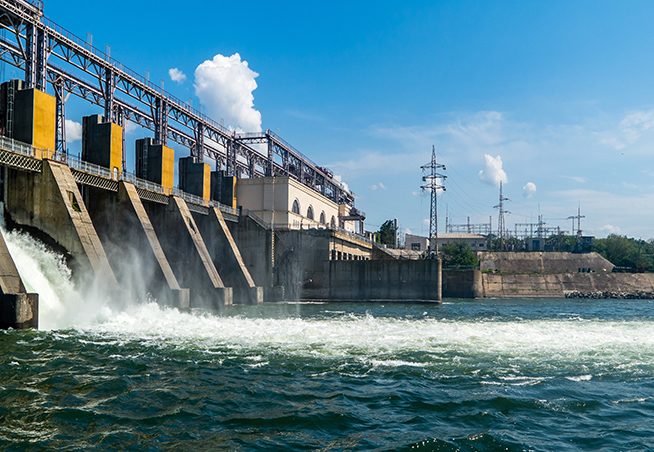 Can water keep the UK's electricity grid stable?
Curriculum: KS3 Physics, Fuels and energy sources. KS4 Chemistry (England).  
When reviewing the interesting year that was 2020 experts now think of it as the greenest year for electricity in Britain! 
As well as the increase in renewable power systems (such as wind and solar) operating and a high number of coal-free days, part of the reason for 2020 being so green was due to the Drax's Cruachan hydroelectric pumped storage plant that won a tender to provide inertia to National Grid from one of its four units. Inertia helps to keep the electricity system correctly balanced by running at the right frequency, reducing the potential of potentially serious power cuts.
The Cruachan plant is buried deep in the hollowed out mountain of Ben Cruachan, near Argyll in Scotland. The plant was opened about 55 years ago and was a massive success story in engineering!
It is an amazingly impressive structure that acts like a giant battery to store the water for when it is needed. Its reversible turbines pump water from a Loch to fill an upper reservoir on the mountainside at times when there is low demand for electricity and the opposite when demand is high.
A career in engineering opens a whole new world of possibilities. As Cruachan shows, it can even move mountains!
Fun facts:
- 220,000 cubic metres of rock was blasted by explosives to create a cavern 1km inside the mountain that houses the turbines as well as a network of pipes and tunnels!
- Inertia behaves a bit like the shock absorbers in a car suspension, which dampen the effect of a sudden bump in the road and keep the car stable and moving forward.
This news story was suggested by Erusa, Education Officer for Kent.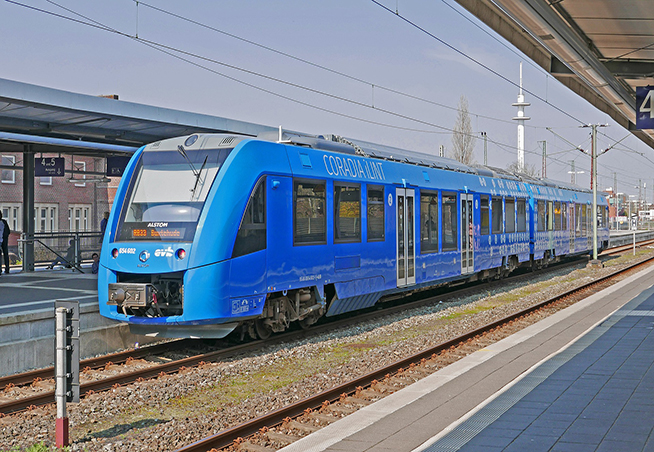 Can hydrogen power our future?
Curriculum: KS3, KS4, Physics, Energy Resources (England).
If you burn hydrogen what do you get? Water! As hydrogen burns with oxygen it makes water which is also known as H2O.
So where can we get hydrogen from?
Some vehicles have been powered by hydrogen and this could be used as a direct fuel or used in a fuel cell which converts it into electricity.
What about aircraft?
Well, hydrogen and oxygen are used to put rockets into orbit, so potentially the same technology could be used for aircraft.
Maybe in the future, hydrogen could even be used in the home as an alternative to burning fossil fuels!
Fun facts:
- Hydrogen is the most abundant element on Earth.
- Hydrogen and fuel cells can be used in a broad range of applications from powering buildings and cars to portable electronic devices.
- Fuel cells are a clean way to produce power.
This news story was suggested by Roger, Education Officer for Merseyside & West Cheshire.
We will also be featuring news and updates from our IET Education Officers and Ambassadors about how they are raising awareness and engaging children with STEM learning or projects in their local community. Interested in getting involved and making a difference too? Find out more here and please do share your stories with us @IETeducation.
We will be updating this page regularly with more stories as they come in, so do keep checking back. Perhaps you might like to make one into a school project or just follow for interest. Either way, get involved in the conversations @IETeducation.
For more extensive news updates on a wide variety of topics, check out the IET's E&T magazine.